Explainer: What Victoria's new assisted-dying laws will mean for pharmacists
Up to 200 patients expected to end their life each year
Victoria is set to become the only Australian state in which voluntary euthanasia is legal after yesterday's historic vote in the state's upper house.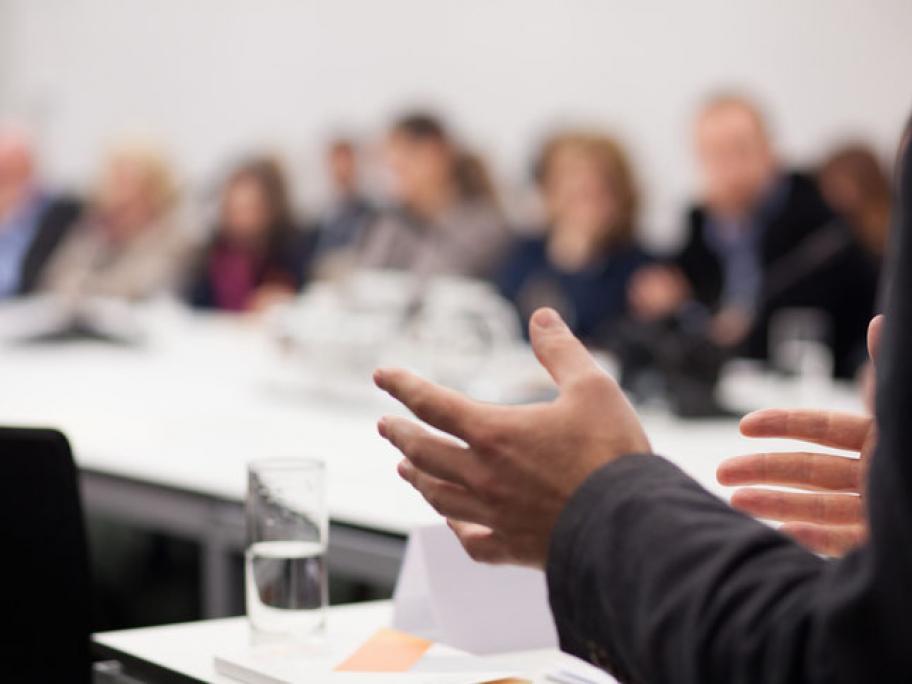 Professor Brian Owler, chair of the ministerial advisory panel tasked with developing the model expects up to 200 patients will use it to end their life every year.
The Pharmacy Guild's Victoria President, Anthony Tassone, says the organisation recognises assisted dying is a complex and emotive issue.
"The Guild is committed to supporting the government in the implementation of the legislation with its many safeguards. We are also committed to supporting those pharmacies that nominate to provide the medication that will be prescribed.
"Likewise, the Guild respects the choice of those pharmacies who choose to not provide the medication for voluntary assisted dying."
So what does it mean for pharmacists?
They'll have until June 2019 to prepare before the first patients are able to legally access medication with the primary purpose of ending their own lives.
When dispensing the lethal dose they'll need to explain how to take it and how to store the medicines in a locked box. They must advise the patient they are under no obligation to use it. This information will also be included on the label.
Pharmacists will be tasked with disposing of any unused doses and comply with strict reporting requirements. These include forwarding paperwork to a review board every time they dispense and dispose of a drug.
​​​​​​​
Can a pharmacist opt-out?
Pharmacists can conscientiously object and there is no obligation to refer the patient on to another pharmacy or provide any information about assisted dying.
Does the legislation stipulate which drugs will be prescribed?
There is no drug that is specified under the legislation, says Professor Owler. However specific medications are likely to be recommended under the clinical guidelines that will be developed.
Nembutal, which is commonly used for euthanasia overseas,
has not been approved for human use by the TGA.  TGA approval does exist for phenobarbital, however, which could be an appropriate drug for voluntary assisted dying in Victoria, Professor Owler says.
Who can access euthanasia medication?
A patient seeking assisted dying medication must be an Australian citizen or permanent resident, who has lived in Victoria at least 12 months before making a request.
They must have a medical condition that is "advanced, progressive and incurable that will cause death within six months", Professor Owler says.
However, an exception exists for patients with a neurodegenerative disease such as Alzheimer's, who may be eligible within 12 months with the approval of a neurologist.
"They have to be suffering in a manner that cannot be relieved in a manner that the patient deems tolerable."
What assessments are made?
A patient must make at least three requests and be independently assessed by at least two doctors.
Neither has to be the patient's regular GP or have a long-term relationship them, Professor Owler says. But they must both be vocationally registered, and one must have at least five years post-fellowship experience.
One of the assessing doctors must also have expertise and knowledge relevant to the patient's condition.
Importantly, both doctors must be satisfied that the patient has the capacity to understand the request and is doing so voluntarily and without coercion.
If either doctor thinks the patient does not have that capacity, they must refer them to another appropriate specialist.
Will a doctor need to administer the lethal drug?
No, except when patients are unable to administer the medication themselves.
In those cases, the doctor may apply for a permit through the department to prescribe and subsequently administer the medication.
In most cases, doctors need not be present for the death at all, Professor Owler stresses.
"Most people choose to do this at home, at a time of their choosing, surrounded by their family and friends," he says.
Professor Owler describes the legislation as "the safest and most conservative law of its kind in the world" and hopes it will become a blueprint for other states.
"The difference here has been the process and the consultation over a long period of time to get to this point," he says.
"This is voluntary for everyone. It is voluntary for the patients but also voluntary for any health practitioner including doctors and no one needs to participate in this unless they feel that they want to." - Additional reporting by Heather Saxena