An eye for ophthalmology?
Each case is accompanied by a multiple choice question to test and expand knowledge in the area of ophthalmology.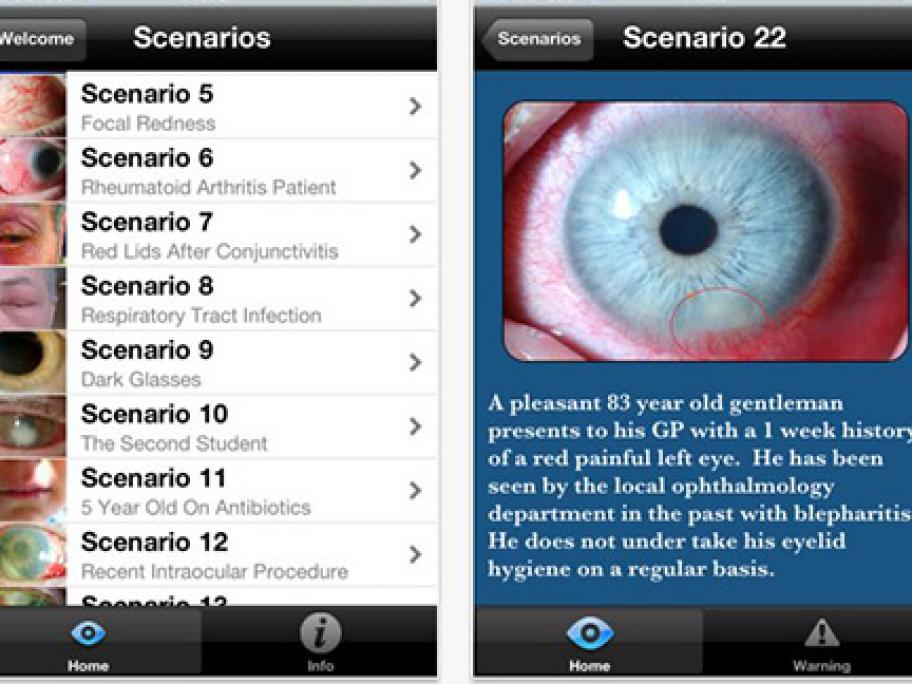 Key features
The app provides a series of case scenarios with an attached image.
Each scenario also contains a multiple choice question. A correct answer will provide the user with a concise explanation. An incorrect answer will provide a brief description as to why the answer is not correct. 
App: Red Eye Clinic