Fake news: Aussie media 'misleading public' about sun safety
Readers often given unsafe sun exposure advice and encouraged to abandon sun safety practices, say researchers
Australian newspapers have been misleading readers about the importance of sun safety practices by exaggerating the benefits of vitamin D and glorifying sun exposure, a study suggests.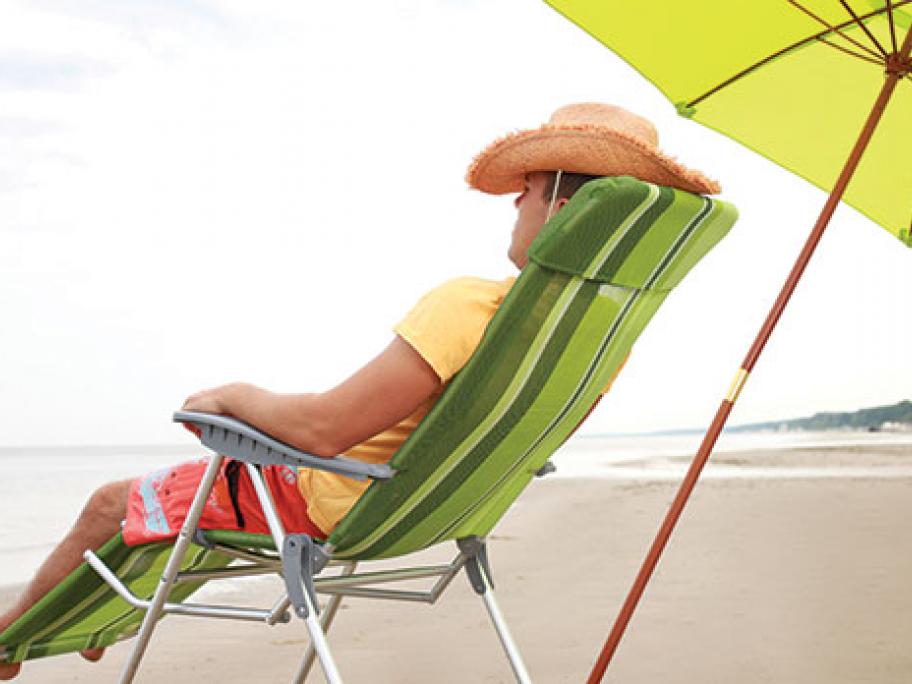 Researchers from UNSW Sydney and Notre Dame University have reviewed more than 200 print articles published between 2000 and 2017 containing the terms 'skin cancer', 'vitamin D' and 'melanoma'.
Readers are often misled about safe sun exposure and even encouraged to abandon sun safety practices altogether, according to their research.
More than half of the articles (59%) reported that insufficient sun exposure was causing widespread vitamin D deficiency, whereas only one-third of reports informed readers about the negative health effects of excess UV radiation exposure.
Only three articles referenced the 2016 Cancer Council guidelines about safe levels of sun exposure and UV radiation.
"Articles often gave unsafe sun exposure advice, such as advising obtaining 'a gentle pinking', suggesting people would 'tolerate higher than currently recommended exposure levels and their health would benefit'," the authors wrote.
Positive imagery was used to portray vitamin D supplementation and some reports falsely claimed that "vitamin D deficiency was widespread, could not be corrected 'through diet alone' and suggested that all Australians would benefit from vitamin D supplementation".
Cancer Council Australia CEO Professor Sanchia Aranda said exposure to "mixed messages" about sun protection was having an impact on public attitudes towards sun safety.
"There has been a lot of press on vitamin D deficiency without really understanding what it takes to keep your vitamin D levels up and how you balance that with keeping yourself safe," Professor Aranda said.
She said GPs had a crucial role in countering these misleading reports, and were best placed to identify patients most at risk of skin cancer and vitamin D deficiency.
"They can help identify the people who do really need vitamin D supplementation and encourage people who don't need it to perhaps not be worried about what those messages are saying around vitamin D deficiency," Professor Aranda said.
"Everyone needs sun protection, but not everybody needs vitamin D supplementation."
Examples of misleading media reports
---
More information: Australasian Journal of Dermatology 2019.