Fluvax given to 57 children
At least 57 children have been immunised with Fluvax this season, despite the vaccine being banned for under-fives, the Federal Health Department has confirmed.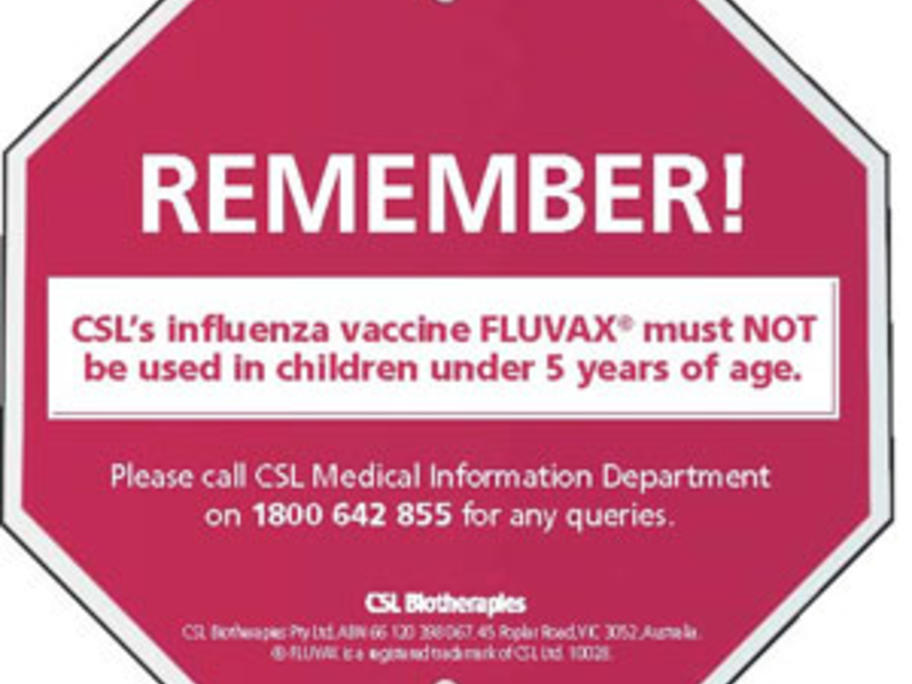 A spokesperson said the children received the banned vaccine in NSW, Victoria, WA, SA and the ACT, as reported in the weekend media.
One child suffered a febrile convulsion, and a further two experienced vomiting and fever.
However the department spokesperson said the exact numbers of children who had been vaccinated were "murky", and the department was still working