Free thyroxine: even normal levels can raise risk of AF
Is the normal range ideal?
The normal range for thyroid hormone levels may need to be revisited, say US researchers who found patients with free thyroxine levels (fT4) at the high end of the reference range are at increased risk of atrial fibrillation (AF).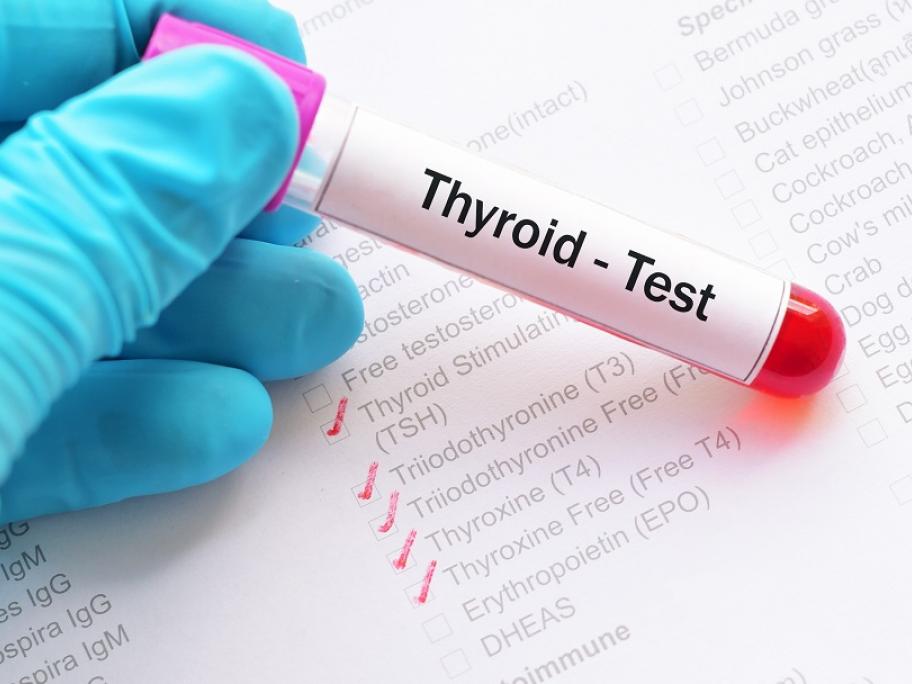 Researchers from the Intermountain Medical Centre Heart Institute set out to validate a recent observation from the Rotterdam Study that elevated fT4 levels within the normal range are associated with an increased risk of prevalent and incident AF.
Most of the US patients (88%), with an average age of 63.8, had tF4 levels within the normal range.
Those within the hospital's normal range for fT4 (9.65-19.3pmol/L, 0.75-1.50ng/dL) were allocated into four quartiles according to their ft4 levels.
The six-year follow-up of more than 170,000 patients showed the risk of prevalent AF was 40% higher among patients in the quartile with the highest fT4 levels compared with patients with the lowest levels of fT4 within the normal range.
And a similar but less marked pattern was found for three-year incident AF, the researchers report in an abstract presented at the American Heart Association Scientific Session over the weekend.
Lead researcher Dr Jeffrey Anderson said the findings suggested the optimal, healthy fT4 range should be "reconsidered and redefined".
"Thyroid hormones are associated with losing weight and having more energy," Dr Anderson said.
"Are we harming people [at the high end of the normal range] by putting them at a higher risk of atrial fibrillation, and therefore stroke?"
The study enrolled all patients with measured fT4 levels and not on thyroid replacement therapy who were treated at the Intermountain Medical Centre.
"These findings validate those of the Rotterdam Study in a much larger dataset and may have important clinical implications, including a redefinition of the reference range," the authors concluded.
---
More information: Circulation 2018; 138:A11290