Get the latest COVID-19 and telehealth MBS items quick guide
A handy resource for busy GPs
Australian Doctor's updated COVID-19 and Telehealth MBS Items Quick Guide for March is now available.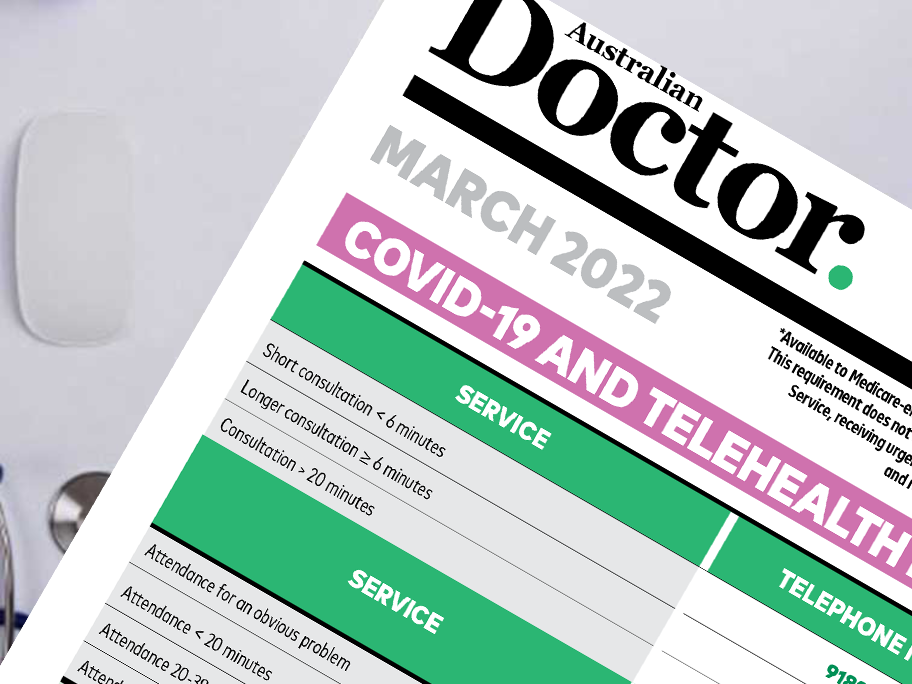 In line with the announcement in January that telehealth items will become permanent, an administrative amendment will change the rebate payable for most telehealth items from 85% to 100% of the schedule fee.
This will also see the schedule fee of these items reduced, with the result being that the benefit paid is unchanged.
Routine antenatal attendance and vaccine service items remain unchanged