Get the latest COVID-19 MBS items quick guide
Here's an up-to-date quick guide to revised COVID MBS items and rebates available to GPs until 31st December 2021
Update: The Federal Government has announced it is reinstating an MBS item for telephone consults lasting 20 minutes or more in COVID-19 hotspots.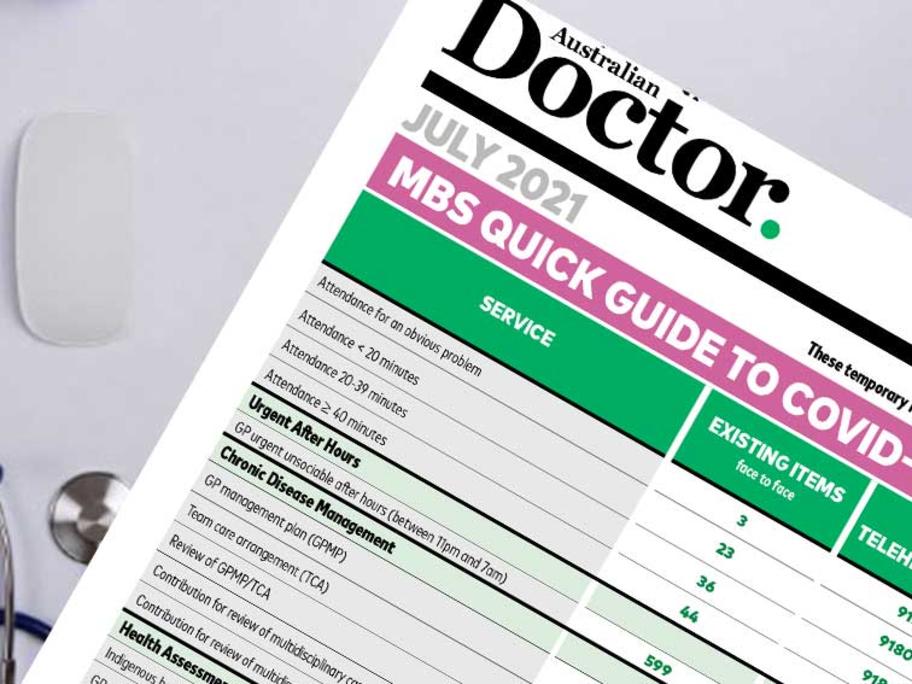 Eligible patients can claim item 92746 as of 16 July.
The MBS items available to GPs for telehealth, limited telephone, RACF mental health and COVID vaccine assessments have been revised and rebates indexed from July 1st.