Going home, giving back
It's a steamy day at the public health centre in Aurora, a little town in the Zamboanga del Sur province of the Philippines.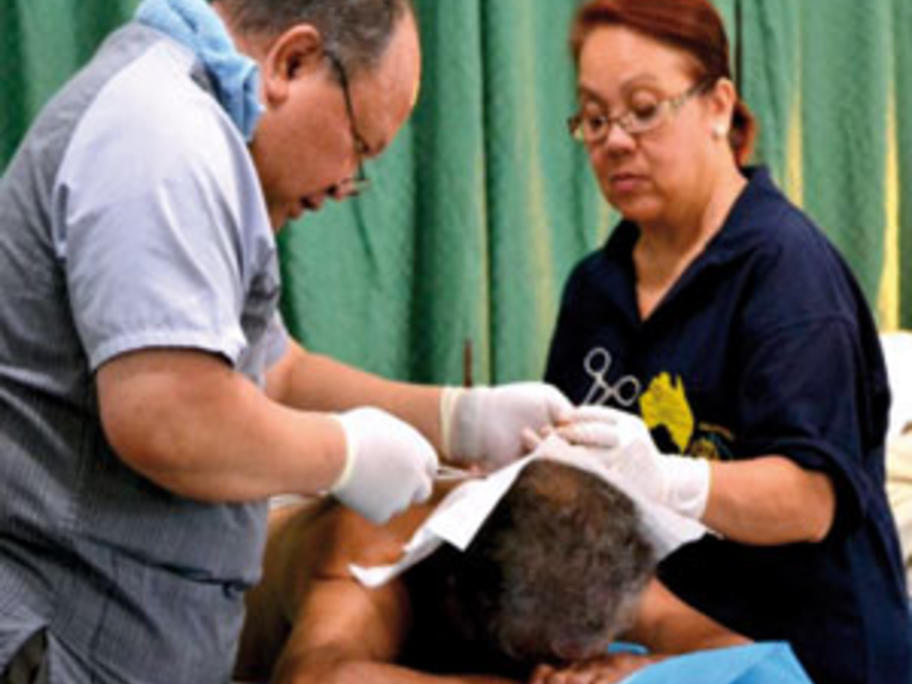 Patients have turned out in their hundreds to see the doctors who have arrived from Australia.
The townspeople wait patiently, seemingly unaffected by the humidity. The Aussie doctors are not so lucky — at least one faints in the oppressive heat as they treat the long line of patients.
Among them is Dr Roger Fabian (pictured below), a quiet and unassuming Sydney GP on his third mission to the