Govt considers ditching sick notes for 'fit notes'
The doctor's sick note as we know it is under threat, with media reports that GPs might soon be expected to sign off on employees returning to work sooner.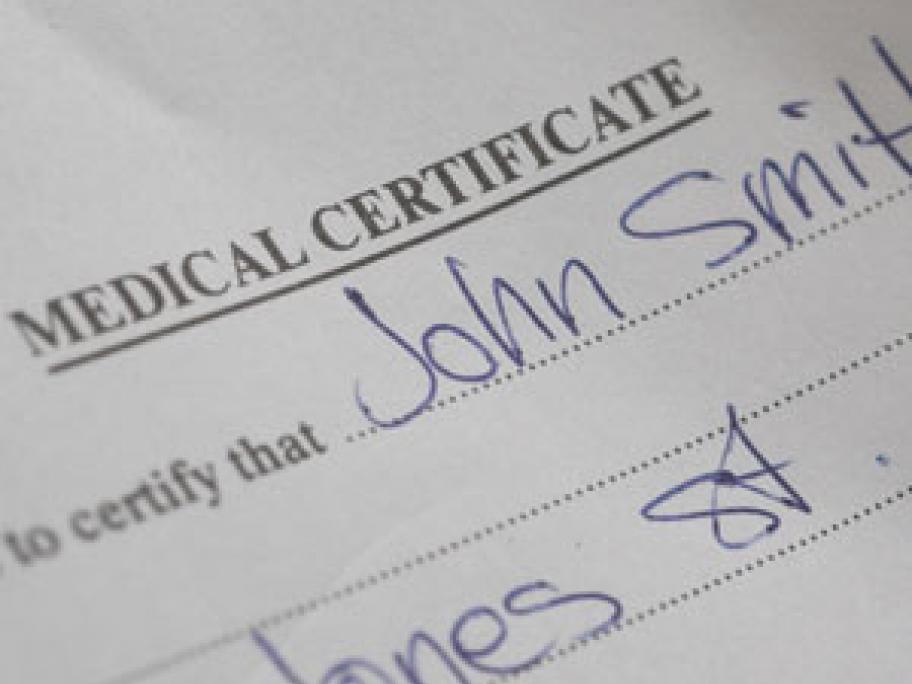 The Federal Government is entertaining a proposal to replace sick notes with the UK's 'fit note' certificates, where GPs are asked to detail what work a sick employer remains able to do.
'Fit note' certificates were introduced in the UK in 2010, and yesterday their architect, Dame Carol Black, visited Federal Government department heads in Canberra to promote their introduction.