Govt thinks ovaries are kidneys
A Federal Government poster campaign designed to promote Aboriginal health awareness  depicts the body of a woman with the ovaries labelled as kidneys and confuses the stomach with the lungs, it emerged Wednesday.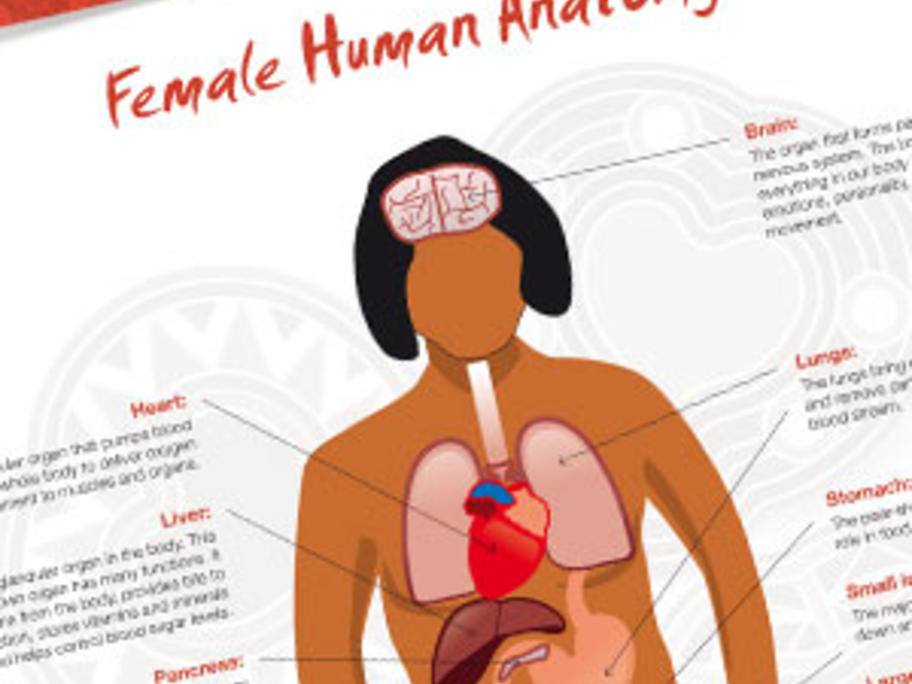 The anatomical blunders on the poster entitled "Female Human Anatomy" apparently forms part of the government's Live Longer! campaign. 
They have been sent to Aboriginal and Torres Strait Islander