Health officials raid GP fridges for flu vaccine stock
It comes as supplies are dwindling
Health officials have raided practice fridges in a move to force redistribution of stock as supplies of the influenza vaccine dwindle around the country.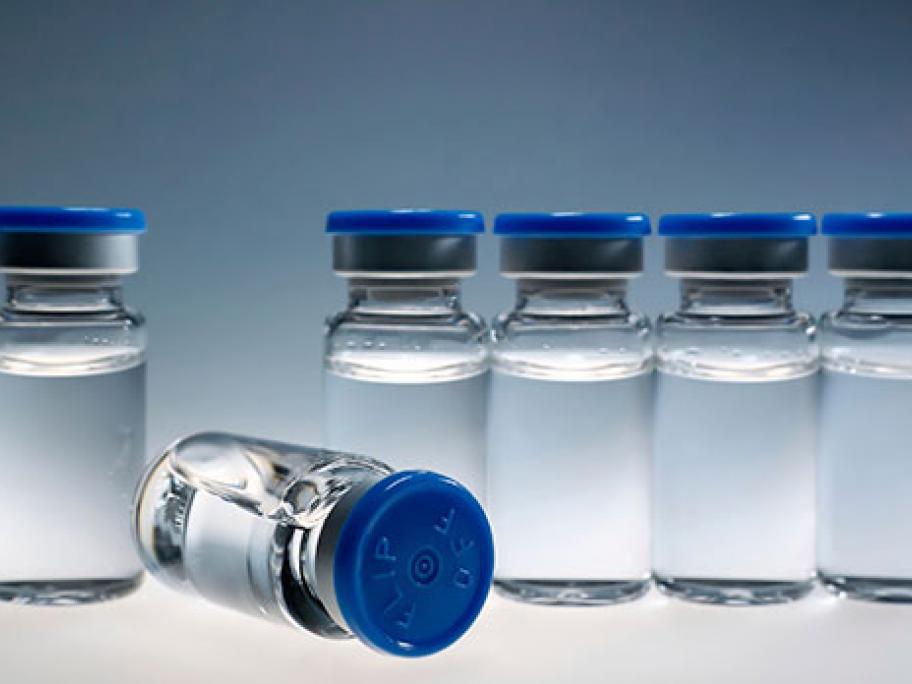 Canberra GP Dr Thinus van Rensburg took to Twitter to complain after discovering ACT health officials reclaiming stock to give to other clinics.
When officials arrived at his Charnwood practice, he thought they were delivering much-needed supplies and then realised they were emptying the fridges, he said.
"It's the principle of it," he said.
"Sure they're public vaccines, but we ordered them for the good of our patients. To walk in, quite unannounced, and resupply them to other clinics — well, I was just so cranky."
The practice has since been resupplied and no appointments had to be cancelled, he said.
"But we literally would have no more than half a dozen spare. So if I suddenly have a big run on a day we're jabbing lots of people, I could quite easily run out," Dr van Rensburg said.
AMA ACT president Dr Antonio Di Dio said health officials also came knocking on his fridge door, but that vaccine supplies at his Yarralumla practice were so low after a delivery failed to arrive that the officials were unable to reclaim any of his stock.
He was forced to cancel appointments for more than 100 patients.
"The day after the delivery failed to arrive, some ACT health officials turned up to do an audit, and we actually had so few [left] they didn't redistribute any off us," he said.
Meanwhile, GPs in Victoria are being advised to prioritise flu vaccines for their most vulnerable patients, with the Victorian Department of Health confirming it has run out of adult vaccine, including the enhanced trivalent stock for over-65s.
Last week, Sanofi Pasteur said it had drawn on its global supply chain to bring a promised 150,000 flu doses into Australia.
The Federal Government expects a further 800,000 doses will be available by mid-July — 500,000 of Afluria Quad, manufactured by Seqirus in Melbourne.