Here's what's in store for pharmacy in 2018
Optimistic leaders look into the crystal ball
2017 had more downs than ups for pharmacy. But many leaders are predicting a better 2018. Here's what some of them say: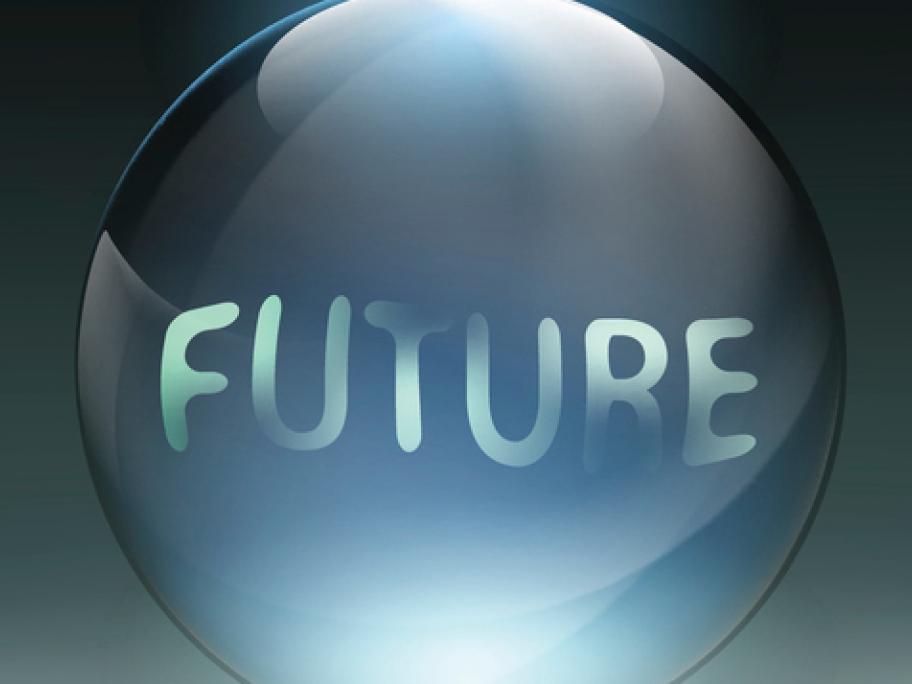 Rhonda White, pharmacy pioneer and Terry White Chemists co-founder
There'll be further breakthroughs with state and federal governments on expanded practice for pharmacists, Ms White predicts.
"I'm not talking revolution — it's an evolution — but [governments] have to move patients out of hospitals into communities."
Ms White says the AMA often resists the steps pharmacy takes, but she is confident the evidence supporting expanded practice will prevail over "self-serving voices".
She says pharmacists are equipped to manage minor ailments and know when to refer to a doctor.
"We can filter out a lot of those unnecessary trips to the emergency centres in hospitals. I think that reality will evolve more and more in this coming year."
The two big issues that concern Ms White are rent and direct supply by manufacturers.
"We need to see the Guild and if possible the PSA actually confronting landlords.
"I'd like to see more progress in dealing with landlords and bringing their heads down to an understanding of what community pharmacies can pay in terms of rent.
"That's a big one that needs to be taken on at the highest levels."
When it comes to direct supply, Ms White struggles to comprehend why the government allows it when it threatens the supply chain. She's particularly concerned about the impact on rural pharmacies.
"That needs to be put to bed. All it does it provide uncertainty. And uncertainty is bad for business."
---
Shane Jackson, PSA president
Dr Jackson believes 2018 augers well for better use of pharmacists' skills. This will improve health outcomes and help pharmacists advocate for better remuneration.
A key focus will be greater use of pharmacists to improve prescribing decisions and reduce medication misadventure, which costs the system $1.2 billion annually.
Integral to this will be the industry response to the final report of the pharmacy remuneration and regulation review panel.
"I don't think the final report is going to be dissimilar to what was put forward in the interim review."
He says the industry needs to respond with suggestions about how pharmacists can be used better in the healthcare system.
"We'll advocate for pharmacist involvement in care teams like general practice."
Dr Jackson hopes 2018 will also strengthen pharmacist involvement in Indigenous health. This year, a new pharmacy trial will embed 22 pharmacists in Aboriginal Health Services.
"It's really trying to close the gap on Indigenous health issues, especially around medication management.
"Hopefully that's a model of practice we can establish."
---
George Tambassis, Pharmacy Guild president
A 2018 priority is completing unfinished business from the compact reached with the Federal Government around the 2018 federal budget, Mr Tambassis says.
This includes seeing through the commitment to protect location rules beyond 2020. A Bill to remove the sunset clause that would end the rules when the 6CPA expires is yet to pass Parliament.
Then there's the government's response to the King review — the compact promises the viability of community pharmacy will be protected. The government has committed to reviewing the $1 co-payment discount once it receives the final report is received.
"These are the really big-ticket items in the compact that still need to be followed up."
The Guild also needs to ensure the $600 million allocated for professional services is allocated correctly and equitably, Mr Tambassis says.
Direct supply remains an ongoing issue for the Guild. It will focus on highlighting the impact on consumers.
Unsurprisingly, Mr Tambassis points to the upscheduling of codeine from February as a "major, major date for us".
"We have to make sure the information is relayed in a professional manner and give patients options rather than turning them away."
The Guild is still working with state governments on its prescription-except-when model. It's given each state detailed protocols to expedite the model if they agree to implement it.
---
Lucy Walker, owner of Terry White Chemmart Goondiwini, winner of the 2017 Guild Pharmacy of the Year award.
There will be a bigger focus on technology, such as consumer apps to pre-pay or manage scripts, Ms Walker believes.
"There will also be a place for professional advice in person, but I think people will expect to get their script quickly.
"People's shopping expectations are changing and we've got to move with it."
Ms Walker, a Queensland Guild branch councillor, predicts a busy month for pharmacists in February when all codeine becomes prescription-only.
"We'll be spending a lot of time talking to people explaining the changes and offering alternatives.
"My hope is the prescription-except-when model will happen."
Ms Walker also expects a flu vaccine rush in April.
She hopes pharmacists will get behind the Guild's 2025 future planning project, particularly young pharmacists and those who feel disengaged from the industry.
"As an industry, I hope we can start looking to the future — what we can do and where we can be heading.
"I am positive about this year. I think there's a lot to look forward to."
---
Sandra Minas, president of the National Association of Pharmacy Students
Pharmacist prescribing and deprescribing are among the initiatives Ms Minas predicts will emerge as pharmacy professional services expand.
Specialist pharmacy practice will also blossom, building on antimicrobal stewardships, and analgesic and coagulation services in some hospitals.
Also expect a greater focus on technical advances, such as robots, Ms Minas says.
This will lead to a more integrated and collaborative approach to healthcare. 
"Technology will not compete with pharmacists and their role, but will enhance their efficacy."
Further into the future there is an opportunity to individualise healthcare through patients' genetic make-up and the use of biotechnology.
"All these advances will be positive for students who will be or already are transitioning into the workforce.
"These opportunities will influence the way in which students decide to take their career path in pharmacy, providing a greater scope of practice and a new take on what pharmacists can accomplish."