High-five for handwash initiative in Aussie hospitals
Hygiene compliance rose 20% during the infection control trial
For every 10% increase in hand hygiene adherence, the incidence of hospital-acquired Staphylococcus aureus drops 15%, according to findings from an Australian-first infection control trial.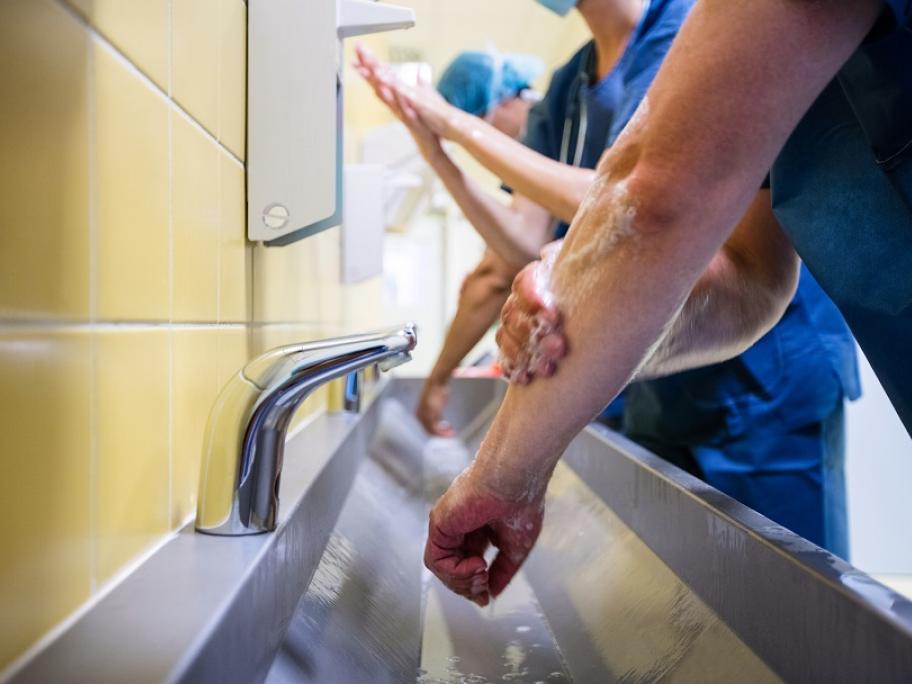 It's high-fives all round for the final results of the eight-year project to encourage the use of alcohol-based handwash in more than 100 hospitals.
The program, developed by Hand Hygiene Australia, highlighted to hospital staff five key moments for disinfecting hands, which included before and after touching a patient, carrying out a procedure, or touching a patient's surroundings.
From when the program was first rolled out in 2009 through to 2017, compliance across all five key moments of patient contact rose by 20%, from 63% to 84%.
The national program was a success, noted the Melbourne infectious diseases physicians, achieving widespread cultural change within hospitals.
"The [initiative] appears to have been highly successful in sustainably improving hand-hygiene compliance among Australian healthcare workers nationally and to have effectively raised awareness about the importance of infections control," they concluded.
They also noted that the intervention was relatively low-cost, at the price of five cents per inpatient admission nationally.
However, the authors did see a consistently lower compliance among hospital doctors compared with nurses, but even this improved from 50% to 71%.
Throughout the project, adherence among doctors remained 10-15% lower than nursing staff.
The findings also indicated less compliance with alcohol handwash among hospital staff in moments preceding patient contact compared with after contact.
---
More information: Lancet Infectious Diseases 2018