History of atopic dermatitis not key to predicting hand eczema outcomes
But recovery rates are worst among patients who report high levels of stress, say Danish researchers
Exercise and other lifestyle factors — but not a history of atopic dermatitis — significantly affect a patient's chances of recovery from occupational hand eczema, a study suggests.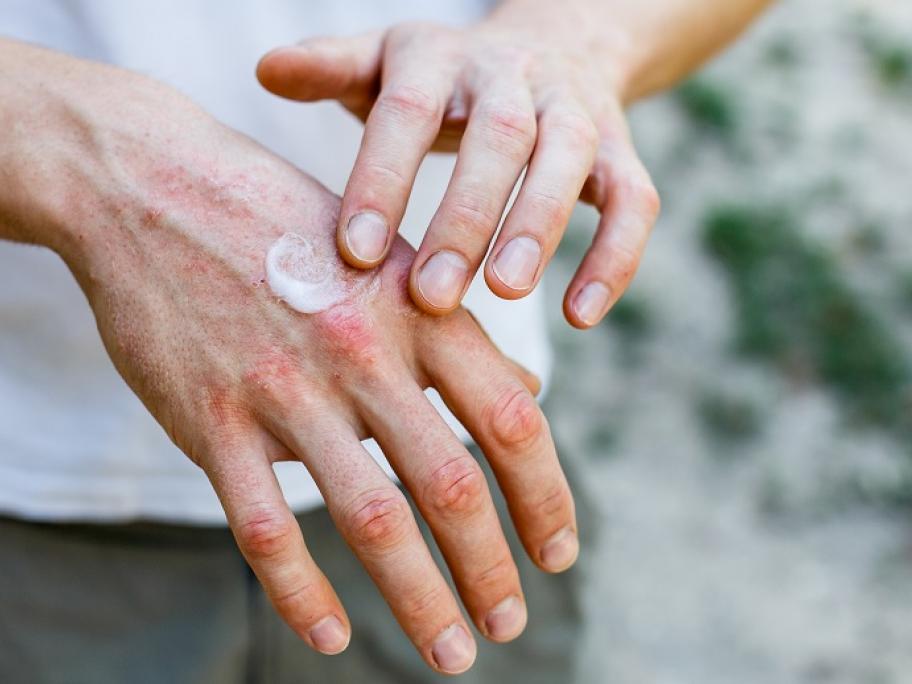 Along with exposure to wet work and contact sensitisation, atopic dermatitis is a known risk factor for developing hand eczema, and previous studies also linked it with a poor prognosis.
However, a survey of Danish patients has found this history may be of only limited importance.
Researchers from Bispebjerg University Hospital in Denmark sent questionnaires to every adult worker in the country who had been diagnosed with occupational hand eczema in 2010-11, asking if the condition had returned in the past five years.
Of the 1565 who responded, just 19% reported being completely clear of previous hand eczema for at least 12 months.
Recovery rates were worst among patients who reported high levels of stress, as well as among those who were tobacco smokers.
Just 12% of current smokers said they were completely clear, compared with 23% of those who had never smoked.
In a novel finding, the study showed patients engaging in regular physical exercise had improved prognoses, with 28% reporting recovery. 
The researchers noted that endurance and resistance exercise modulated the immune system and reduced inflammation.
However, they conceded that the result might be skewed if patients with severe hand eczema avoided exercise because of pain, especially those with concomitant foot eczema.
---
More information: British Journal of Dermatology 2019.