History: How shyness prompted a doctor to invent this indispensable medical instrument
Faced with a woman's chest, Dr Rene Laennec knew what he had to do
It was 1816, and French physician Dr René Laennec was faced with a woman's chest and a dilemma.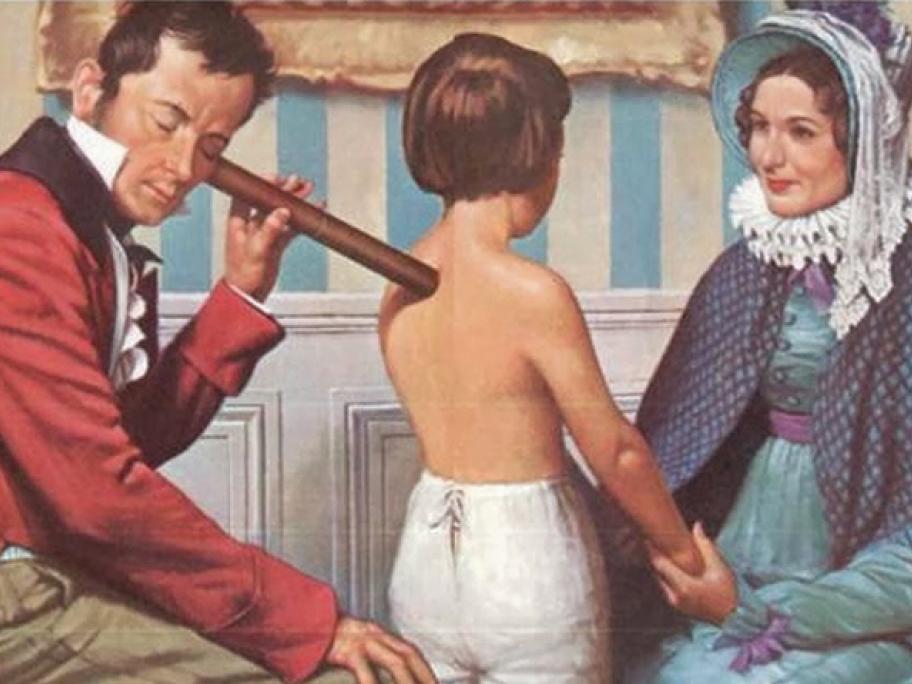 Dr Laennec using the early stethoscope. Painting by Robert Thom, c. 1960.
The patient presented "labouring under general symptoms of diseased heart", but the shy doctor could not bring himself to put his ear against the woman's breasts to confirm the diagnosis.
He found the percussion technique