How athlete pharmacist Madeline Hills won Australian hearts
She and her teammates are being lauded for a lovely act of sportsmanship
Pharmacist Madeline Hills might not have taken a medal in the Commonwealth Games, but she won the hearts of fans across Australia.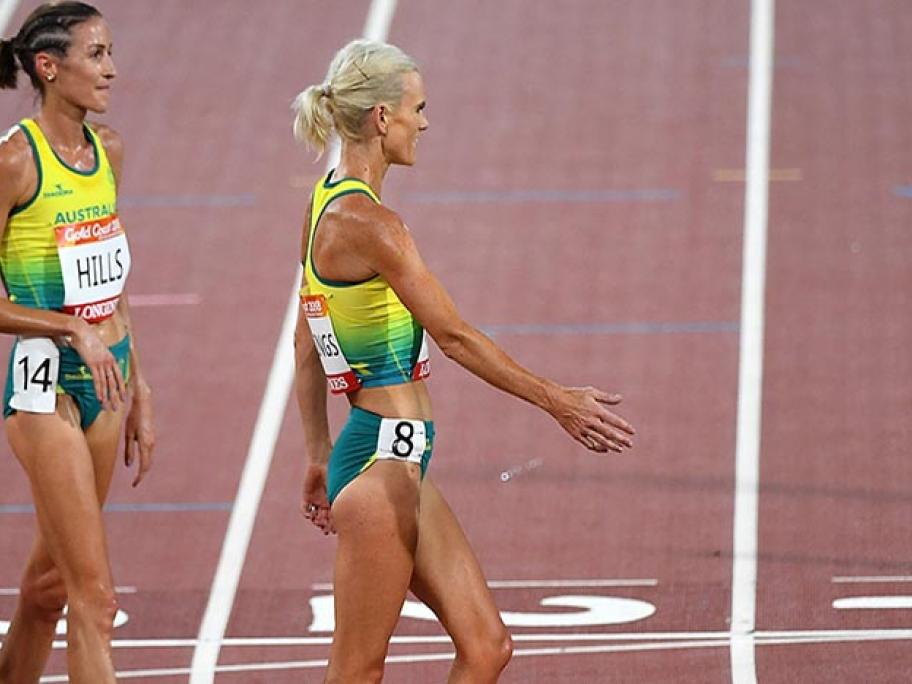 Ms Hills (pictured second from left) and her two 10,000m Australian teammates, Eloise Wellings and Celia Sullohern, are being lauded for a  lovely act of sportsmanship at the end of the race.
While the other competitors left the track, the gracious trio stayed to clap and cheer Lineo Chaka from Lesotho as she crossed the finishing line minutes behind the pack.
The Aussie