How long after receiving a stent is it safe to stop aspirin?
Researchers share findings from study involving from nearly 3000 patients
Patients on dual antiplatelet therapy after receiving a stent can drop aspirin after three months without increasing their risk of death, a South Korean trial suggests.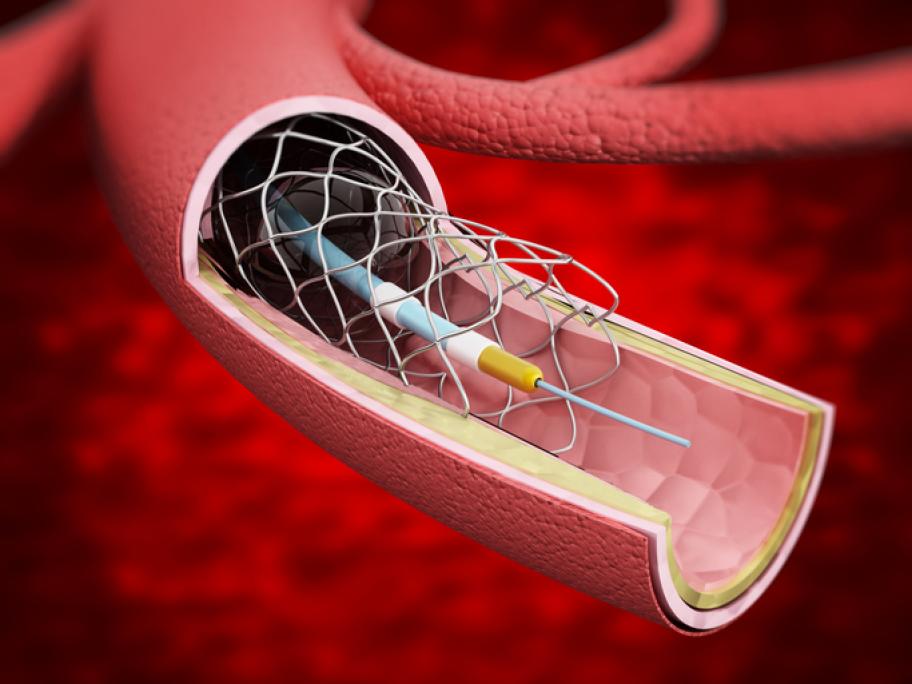 The mortality rate in patients who stopped aspirin after three months and continued with a P2Y12 inhibitor alone was similar (2.9% versus 2.5%) to that of patients who remained on dual therapy for one year, according to data from nearly 3000 patients in the SMART-CHOICE trial.
But stopping aspirin reduced the risk of bleeding by about 40%, lead author Dr Joo-Yong Hahn reported at the American College of Cardiology World Congress in New Orleans, US, on Sunday.
"Our study demonstrated that P2Y12 inhibitor monotherapy, after a short duration of dual antiplatelet therapy, is a novel antiplatelet strategy balancing ischaemic and bleeding risk in patients undergoing PCI," said Dr Hahn, professor of medicine at Sungkyunkwan University in Seoul.
"Even though this treatment strategy needs to be confirmed in other trials, aspirin may be discontinued in most patients receiving current-generation drug-eluting stents, especially in patients with bleeding risk or in those with stable ischaemic heart disease."
After undergoing percutaneous coronary intervention (PCI) and receiving a drug-eluting stent, the study participants were randomly assigned to receive standard dual antiplatelet therapy for a year or aspirin plus a P2Y12 inhibitor for three months, followed by P2Y12 inhibitor monotherapy for nine months.
When the adverse events — death from all causes, stroke heart attack and bleeding — were considered together, there was no significant difference between the two groups.
According to Dr Hahn, a unique feature of the trial was the use of all kinds of P2Y12 inhibitors, including clopidogrel, prasugrel and ticagrelor.
Compared with other trials exploring P2Y12 inhibitor monotherapy after PCI, the SMART-CHOICE trial findings could be generalised to a broader spectrum of patients receiving the current-generation drug-eluting stents.
The researchers will analyse the data to determine whether the type of P2Y12 inhibitor used affected outcomes.
---
More information: American College of Cardiology world congress report.