How pharmacists can help people with diabetes correct their needle technique
Survey finds a worrying number of mistakes
Pharmacists are being urged to plug gaps in diabetes care after an online survey found nearly half of insulin users don't use the correct needle size or rotate the injection site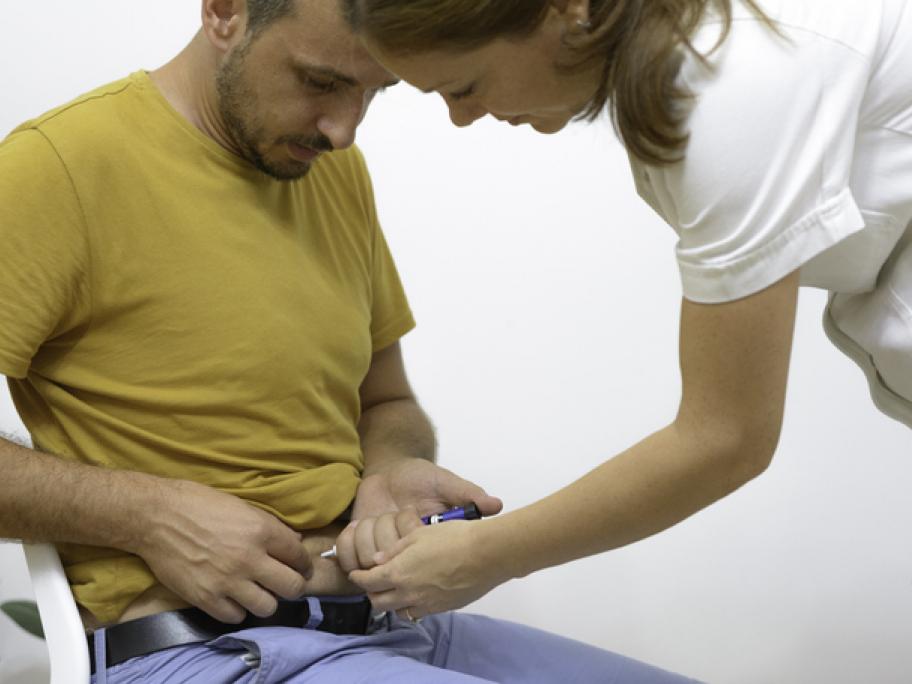 Worryingly, the online survey of 386 people with type 1 or 2 diabetes found 42% have never been shown the correct needle technique, while three out of 10 have never had their injection sites checked by a healthcare professional.
Among those who had been using insulin for five years or more, more than two-thirds have not had their injection technique reviewed in the past 18 months, according to the survey by medical technology company Becton Dickinson Australia.
The survey also found:
Fewer than half of the participants, most of whom use pen needles, use the recommended 4mm and 5mm needles.
49% reuse pen needles.
58% don't leave the pen needle in for the correct time.
Pharmacist and credentialled diabetes educator Kirrily Chambers said it was worrying that many respondents were not regularly reviewed by a healthcare professional, but pharmacists could change this.
"Pharmacists are in the driving seat as we're more likely to see people with diabetes on a regular basis when they come in to collect their medications, so there is a great opportunity for us to start a conversation about pen needles."
The picture was even bleaker for the 105 participants under 50, with around six in 10 failing to change the injection site.
Among those who do change sites, 79% fail to do so correctly.
And despite 20% of participants reporting that diabetes had an extreme impact on their life, 18% admitted they were not always truthful with health practitioners. Around one in five also felt healthcare providers spoke down to them.
Ms Chambers said pharmacies could be seen as a more neutral place where people didn't feel judged about their ability to manage their diabetes.
"We are well placed to have a broader conversation about how people are managing their diabetes, beyond focusing on HbA1c levels, and ensuring they get the help they need to live well with diabetes."