How this pharmacist's refugee experience turned her into an activist
The pharmacy co-owner has come a long way since fleeing Cambodia
Pharmacist Veronica Nou can't say for sure where she was born.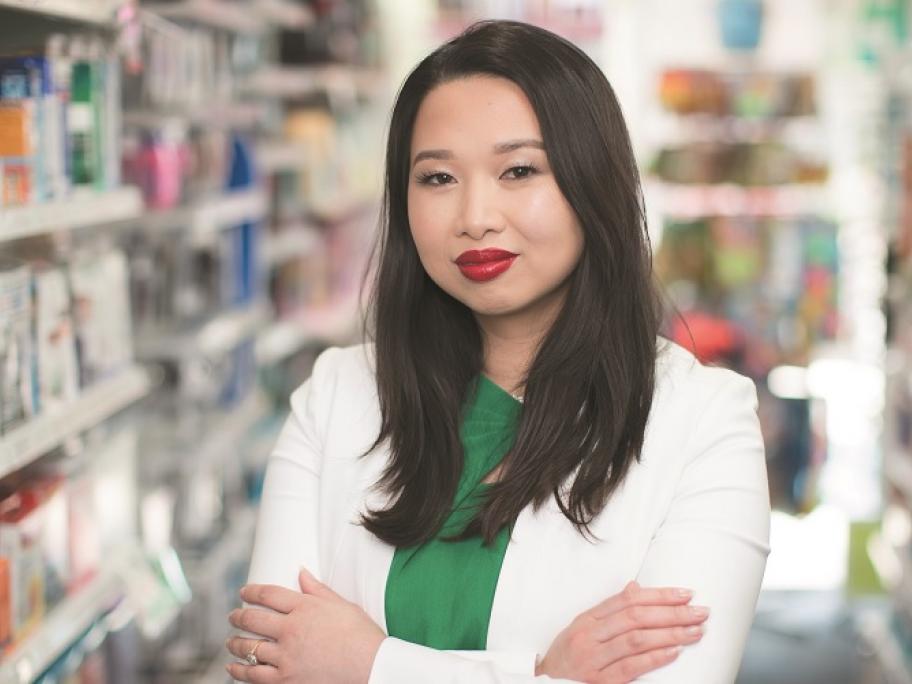 Veronica Nou. Photo: Matt King
Her family were fleeing Cambodia after it became clear their lives were in danger after the Vietnamese occupation.
"Technically speaking, I don't know when or where I was born," says the proprietor of two Sydney pharmacies.
"I was born in the middle of my parents trying to get away from Cambodia to Thailand in 1980."
By the time Ms Nou and her parents fled, nearly every one of the 70 people in her extended family had been killed by the Khmer Rouge.
On her mother's side, only her grandmother, an aunt and uncle survived. Together they fled for a refugee camp in Thailand.
Ms Nou's father was a trainee neurosurgeon who had to hide his identity during the Khmer Rouge occupation, as the family were well-known supporters of the previous government.
When the Vietnamese took over, he was "lulled into a false sense of security" and began training others to help treat the overwhelming number of people in need for urgent medical care.
His efforts were not appreciated by the Vietnamese regime. Each member of her father's staff was assigned a soldier, who was ordered to follow them around at all times. One day, the soldiers received orders to execute their charges.
Ms Nou's father was not there at the time, and the family managed to flee.
They eventually reached Australia via New Zealand, but they were living in abject poverty, even after Ms Nou's father successfully repeated his medical training and became a GP.
They moved to Sydney in 1991. Ms Nou's father practised from home, and the family all slept in a single bedroom.
Ms Nou's academic prowess earned her a scholarship at a private girl's school, although the family were still "incredibly dirt poor",
she says.
"In four years of going to that school, I literally never changed my school shoes. I wore the same shoes from year 7 to year 10. We just couldn't afford to change them," she recalls.
But over time things improved.
Ms Nou now co-owns the Morris Care & Advice Pharmacy in Oxley Park and is sole proprietor of the Colyton Centre Pharmacy
in Colyton.
But she is acutely aware that not all refugees have a doctor for a father and get to enjoy the same opportunities she did.
So when comments about Nauru and "queue jumper" asylum-seekers started popping up on the news feed of her pharmacy's Facebook page, she felt compelled to respond.
"It bothers me to hear things that are said which I know to be blatantly false."
Ms Nou received some backlash, with some people online accusing her of hating Christians and trying to "bring terrorists into the country".
Some threatened to call the pharmacy "and let your boss know what you are up to".
"I'd say, 'yes, go ahead, here is the phone number, be my guest.'"
But Ms Nou does not confine her activism to social media.
She now spends at least two hours a day providing practical help as a national convenor for Mums 4 Refugees, which sprang up from a playgroup where the mums just wanted to do some good.
They started by inviting parents from a refugee background to come along and practise their English.
The group now has more than 38,000 Facebook members. Working groups in capital cities and regional areas provide practical help to refugees, such as furniture and food vouchers and information on public transport. Members also lobby for political change, such as getting kids on Nauru out of detention.
An important part of Ms Nou's work is spreading the message that refugees are not a threat and supporting them is the best way to promote harmony.
Her pharmacy has also donated to the Season4Justice campaign run by Mums 4 Refugees over the last two Christmas–New Year periods.
Each campaign raised around $140,000 to help fund lawyers from law firm the National Justice Project, who take legal action to get the Federal Government to review decisions involving detainees, says Ms Nou.
"It looks like we will be doing it a third year running; the difference they have made is truly invaluable.
"It's amazing the number of cases that don't need to even go into court. Literally, you'll be at the door of the courthouse and they'll give
in. But you have to take them that far and that's expensive."
The case that helped drive the first Season4Justice campaign, and one that particularly affected Ms Nou, involved a boy who broke his arm in detention. Legal action was needed to secure his transport to Australia to have plates inserted.
"A year later, his hand had become deformed; he couldn't flex fingers," says Ms Nou.
A second court case was necessary to ensure the plates were removed, despite clinical practice dictating this should be done around six months after surgery.