Intensive BP reduction in acute ischaemic stroke shows mixed results
Authors say it is safe, at least, and the risk of intracranial bleeding is reduced
Intensive blood pressure reduction in patients with acute ischaemic stroke treated with intravenous thrombolysis reduces intracranial bleeding, but does not improve functional outcomes.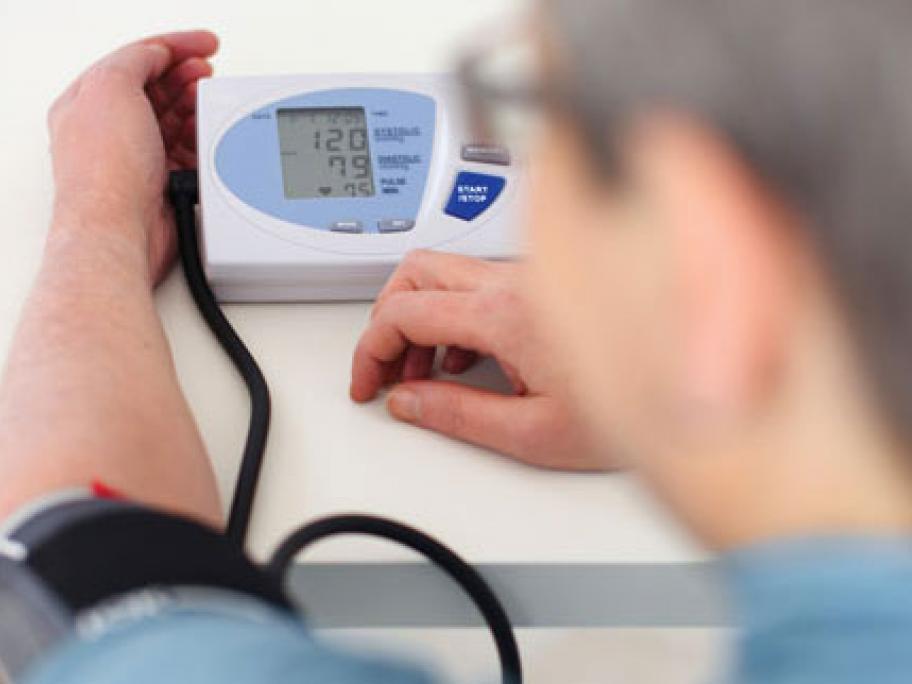 That's compared with guideline-recommended blood pressure control, according to results from the ENCHANTED international randomized trial.
The optimal blood pressure in patients with acute ischaemic stroke remains controversial, particularly in association with the administration of intravenous thrombolytic treatment.
"These results provide reassurance to clinicians that more intensive blood pressure lowering than currently recommended in guidelines is not harmful and potentially offers benefits in terms of reduced risk of serious brain hemorrhage from thrombolysis treatment," said Dr Craig Anderson, from the George Institute for Global Health in Sydney.
Dr Anderson and colleagues investigated whether intensive blood pressure lowering (target systolic blood pressure 130-140 mm Hg within one hour of randomisation) was superior to guideline-recommended blood pressure lowering (target systolic blood pressure <180 mm Hg) for improving functional recovery and reducing the risk of intracranial haemorrhage following intravenous alteplase treatment of acute ischaemic stroke.
Mean systolic blood pressure was lower among the nearly 1100 patients in the intensive group than in the similar number in the guideline group at one hour (146 vs 153 mm Hg) and at 24 hours (139 vs 144 mm Hg); systolic blood pressure remained lower in the intensive group for the next six days.
Functional outcomes, as measured by differences in the 90-day modified Rankin Scale score distribution, did not differ significantly between the treatment groups.
Moreover, there was no difference in death or disability at 90 days, whether defined by an modified Rankin Scale score of 2-6 or 3-6.
In contrast, intracranial hemorrhage was significantly less frequent in the intensive group (14.8%) than in the guideline group (18.7%), with a number needed to treat to benefit of 25.
Otherwise, the overall number of serious adverse events and the number of patients with any serious adverse event were similar between the groups.
"Many of the clinicians participating in ENCHANTED were already treating patients more aggressively than recommended in guidelines, and these results indicate this to be safe and potentially benefits patients, albeit with mild-moderate deficits, eligible for thrombolysis treatment," Dr Anderson said.
"More research is required to better understand the effects of blood pressure control in the brain, and specifically in patients undergoing mechanical thrombectomy, which is now an established management strategy in acute ischaemic stroke," he said.
Dr Else Charlotte Sandset from Oslo University Hospital, Norway, who co-authored a linked editorial, said: "I found the fact that a reduction in intracranial hemorrhage in the intensive group did not translate into better outcomes to be the most surprising result.
"The results confirm that blood pressure control after thrombolysis is of importance.
"However, we do not know the exact thresholds we should strive for since the reduction in intracranial hemorrhage did not result in improved functional outcomes."
The findings were published in the Lancet to coincide with presentation at the International Stroke Conference of the American Heart Association/American Stroke Association in Honolulu.
---
More information: