It's official: bulk billing rates are falling
Australians are paying more to see a doctor as the Turnbull government's GP freeze takes its toll on bulk-billing rates.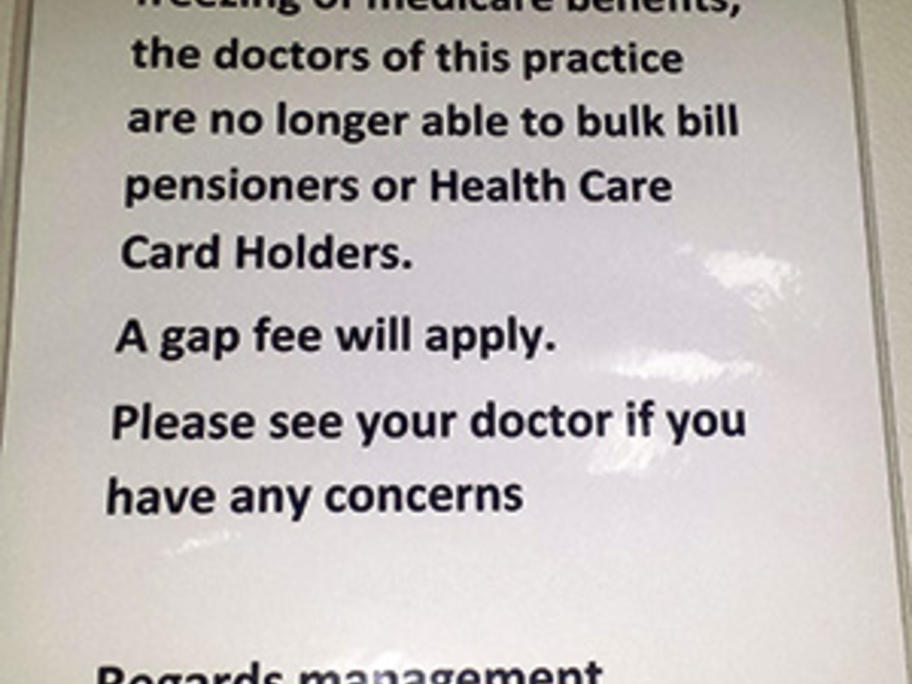 Official figures published by the Department of Health show the bulk-billing rate for GP services fell to 85.4% in the September quarter.
That's down from 85.9% in the June quarter, or since the coalition was re-elected at the July 2 election with a policy to continue the GP rebate freeze until 2020.
The figures also show average out-of-pocket costs for patients who aren't bulk-billed have doubled over the past decade, to $34