Ixekizumab improves outcomes of ankylosing spondylitis: study
It may provide another option if TNF inhibitors fail
Ixekizumab improves signs and symptoms in patients with radiographic ankylosing spondylitis, according to results from a clinical trial.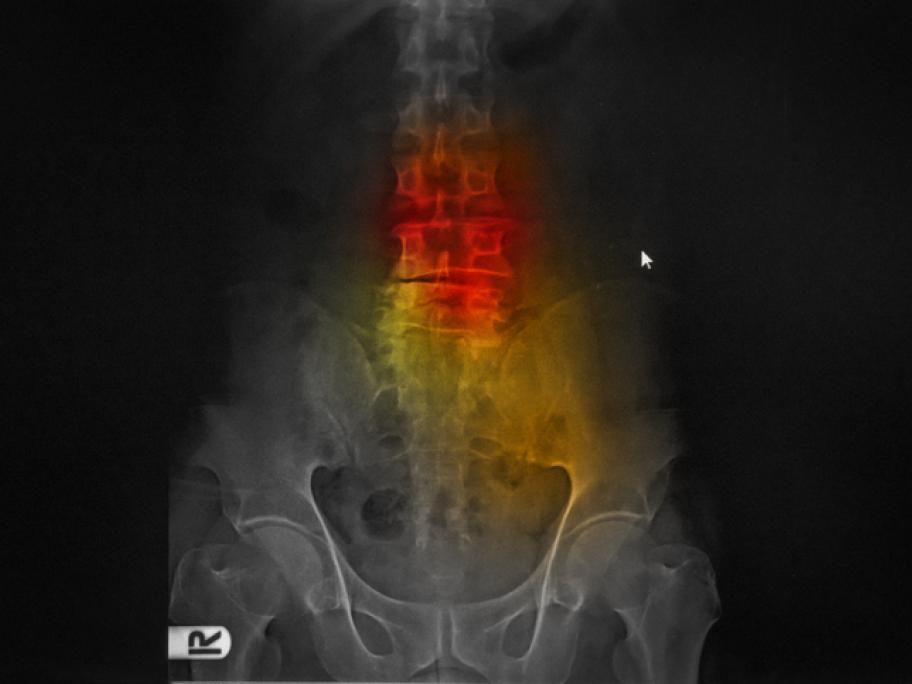 "Ankylosing spondylitis is a chronic and debilitating disease, and I have a large number of patients who have failed TNF inhibitors," said COAST-W study lead author Dr Atul Deodhar from Oregon Health and Science University, USA.
"There's a need for more options, specifically for this difficult-to-treat patient population," he said by email.
As many as 40% of patients do not achieve adequate disease control or symptom relief with TNF inhibitors. Ixekizumab is a monoclonal antibody that selectively targets IL-17A, which has been implicated in the immunopathology of the disease.
Dr Deodhar and colleagues investigated the efficacy and safety of ixekizumab (versus placebo) in 316 patients with active radiographic axial spondyloarthritis with previous inadequate response or intolerance to one or two TNF inhibitors.
The proportion of patients who achieved the primary endpoint of 40% improvement in Assessment of SpondyloArthritis International Society (ASAS40) at week 16 was significantly higher among patients treated with ixekizumab 80 mg every two weeks (31%) or every four weeks (25%) than among patients treated with placebo (13%), the researchers reported.
The findings were also presented at the American College of Rheumatology 2018 annual meeting in Chicago.
"If I'm a patient, I want greater improvement in my symptoms, and the ASAS40 measure used in this study was very stringent," Dr Deodhar said.
More patients in the ixekizumab groups also achieved 20% improvements in ASAS (ASAS20) at 16 weeks (46.9% and 48.2% vs. 29.8%).
Compared with placebo patients, ixekizumab patients had significant improvements in measures of disease activity, function and quality of life.
Spinal MRI and systemic inflammation improved significantly in patients treated with ixekizumab.
More ixekizumab than placebo patients reported treatment emergent adverse events, most of which were mild or moderate in severity. Serious adverse events occurred with similar frequency across treatment arms.
"The current results support ixekizumab as a treatment option in patients with radiographic axial spondyloarthritis and prior inadequate response or intolerance to TNF inhibitors," the researchers concluded.
Eli Lilly and Company funded the study, employed several authors and financial ties were disclosed to several more, including Dr Deodhar.