Lab results reveal what's really in e-cigarettes
6 out of 10 e-liquids marketed as 'nicotine-free' were found to contain nicotine
Vapers who use nicotine-free e-cigarettes are potentially inhaling not only nicotine but also trace amounts of pesticides and a biological chemical found in urine and faeces, an Australian study has found.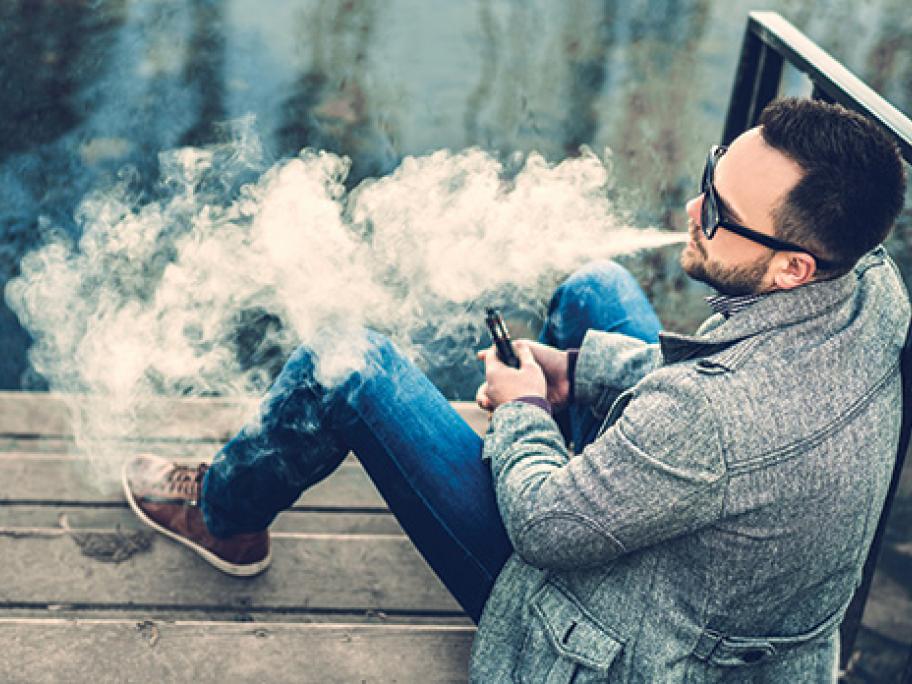 WA researchers purchased 10 different e-liquid products labelled 'nicotine-free' from Australian suppliers and had their chemical composition analysed by an independent commercial laboratory.
Nicotine was detected in six of the e-liquids, including three that had levels comparable to those found in low-dose nicotine e-cigarettes.
Lead researcher Associate Professor Alexander Larcombe, from the Telethon Kids Institute and Curtin University in Perth, said nicotine contamination was the inevitable result of zero regulation in the manufacture of vaping products.
"The real take-home message here is that people are buying these liquids unaware of what's in them, and there's no way they can tell based on what the label says," Professor Larcombe said.
He said that 2-Chlorophenol, a chemical used in pesticides and disinfectants, was detected in all 10 samples, and eight e-liquids contained 2-amino-octanoic acid, a metabolite found in mammalian blood, urine and faeces.
"[It] indicates the process of making the e-liquids might not be as clean as you might hope," Professor Larcombe said.
According to Dr Colin Mendelsohn, co-founder and chairman of the Australian Tobacco Harm Reduction Association, an organisation that has accepted donations from the vaping industry, said the findings point to poor quality control and production standards.
"These e-liquid solutions could have been mixed in someone's kitchen sink without any care or expertise, with the same utensils used to make nicotine e-liquid," said Dr Mendelsohn, who is also Conjoint Associate Professor at the UNSW School of Public Health and Community Medicine.
However, he said the researchers had overstated the significance of the nicotine contamination in the samples.
"The levels found are trivial and would have no biological effect or any significant adverse effects," Dr Mendelsohn said.
"The 0.29% nicotine level found in one sample may have a minor effect, for example a raised heart rate, but that would not be of any health importance."
Dr Mendelsohn said GPs who have patients struggling to quit smoking from conventional therapies should only consider recommending vaping products from reputable suppliers, avoiding black markets or under-the-counter sales.
---
More information: MJA 2018