LAST CHANCE TO WIN! Can you identify 13 medical heroes?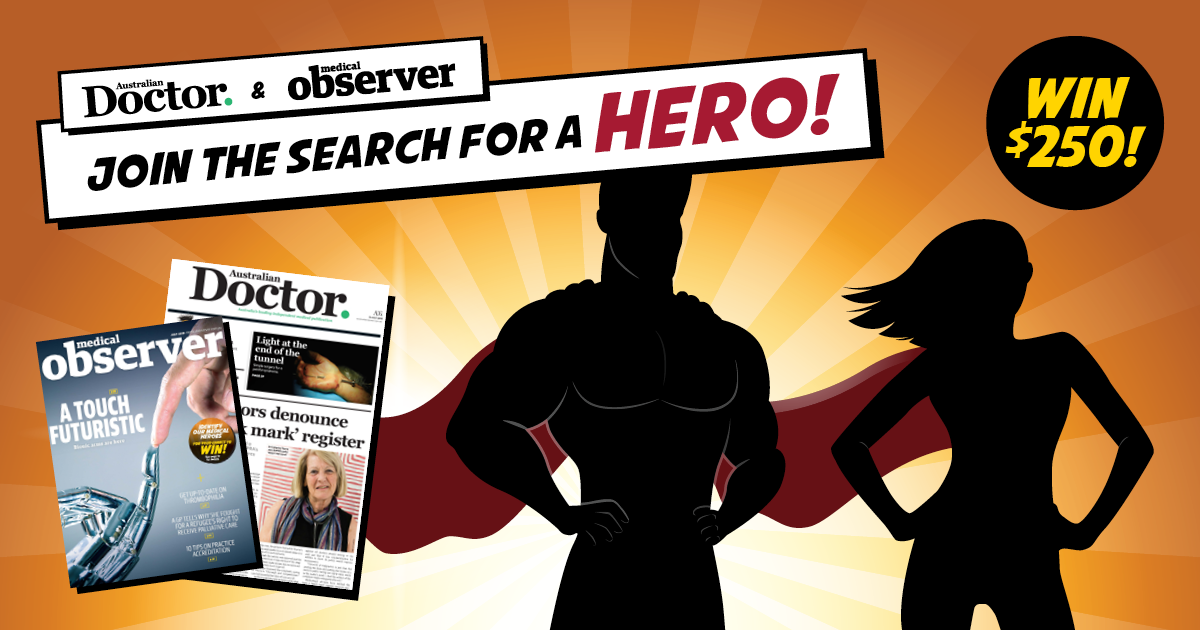 CAN YOU IDENTIFY OUR MEDICAL HEROES?
We are giving away 13 VISA gift cards, each worth $250, to our Australian Doctor and Medical Observer readers.
In every issue from the 25 May 2018 to the 27 July 2018, we have published a medical hero. For each one you can correctly identify, you will go into a prize draw for one of the $250 VISA gift cards.
Look out for the second to last hero, hero number 12, in this week's Australian Doctor. Remember you can still find the other 11 in previous Australian Doctor and Medical Observer editions!
If you don't have your magazine to hand you can search through our digital editions here:
www.australiandoctor.com.au/readonline
www.medicalobserver.com.au/readonline
Enter using the form below. Or if you are having issues seeing the form, you can enter through this link.
Terms and conditions apply. See here for full terms and conditions
The competition closes on 3rd August 2018. Good luck!