Lessons on lymphoedema
The app provides information about what lymphoedema is and what the early signs are.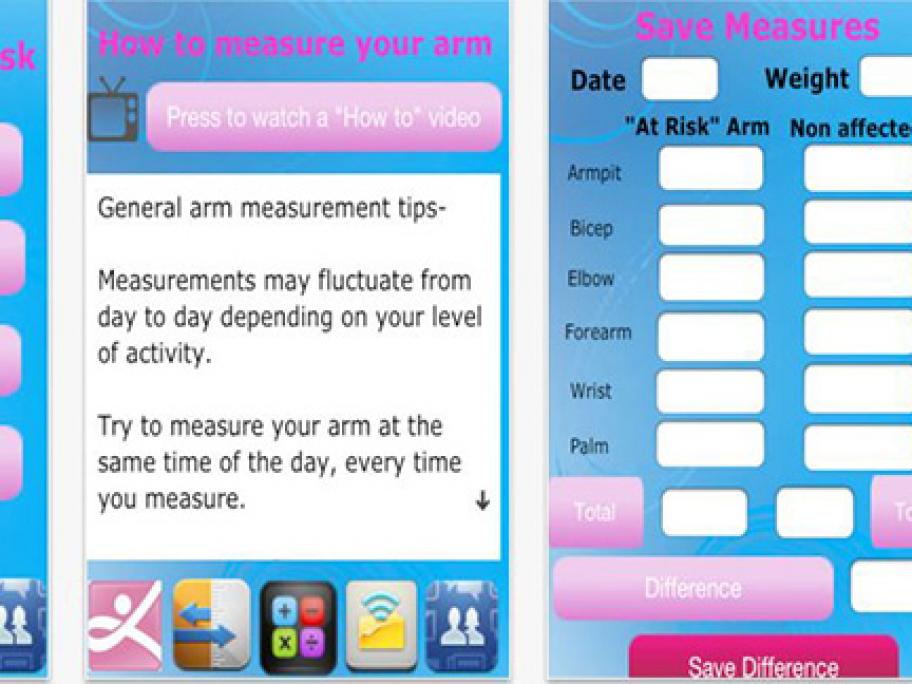 It contains an instructional video, How to measure your arm, and enables users to record and save their measurements.
The app provides information on how to reduce the risk of developing lymphoedema, some basic management principles, and how to work with health professionals to optimise outcomes.
App: Lymphoedema Breast Cancer