Major exam fail raises fresh questions about physicians' college
There are claims warnings last year were ignored
Monday was a bad day.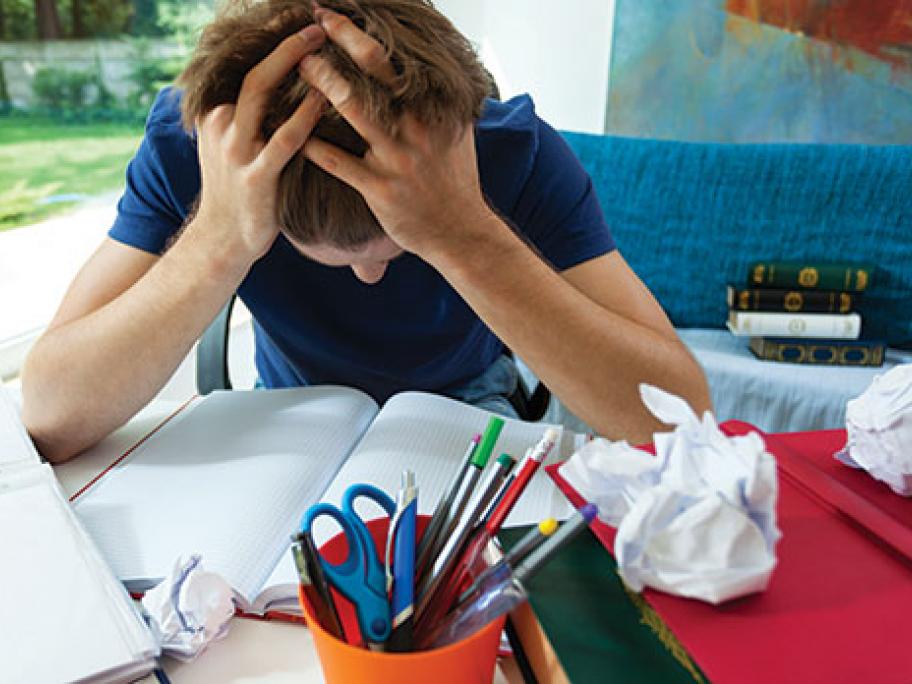 The Royal Australasian College of Physicians' experiment with online technology had gone wrong and it was suddenly tasked with telling 1200 of its registrars — many of whom had just spent five hours getting to the end of their high-pressure, high-stakes written exam — that they had been wasting their time.
Others were confronted by IT glitches preventing them from logging on at all.
As one registrar tweeted: "I was locked in 'quarantine' for close to three hours while they tried to 'fix the server'.
"Denied food, water bottles, toilet breaks, phones to contact loved ones.
"Not given any information what-so-ever as to what was happening."
It is also easy to imagine the suppressed panic that would have knotted stomachs as the minutes ticked by, given that this was the exam to decide medical futures.
The questions for the RACP leadership are immediate. Yes, it has offered statements expressing regret and apologies. Yes, a new exam date has been set (albeit with little, if any, consultation). And yes, no one will pay a second exam fee.
You would hardly expect otherwise. But pending any further statement in the next few days, this is a bare minimum response.
Looking at the wording, you understand why those affected believe the statements have failed to touch on the emotional turmoil caused.
And you can understand why anger is fermenting at a college leadership long dogged with the image of being arrogant and out of touch with its members.
The revenue generated by Monday's exam is significant. Some 1200 candidates paying around $1900 each? That's roughly $2.3 million.
You can add to that the collateral costs borne by the candidates relating to travel expenses and time off work. And then the cost — emotional as much financial — of having to do this all again a week on Friday.
Is the college going to offer compensation?
And is it going to explain the rationale for choosing Pearson Vue, the company it contracted to run the test?
As posts on social media have made clear, it doesn't take much time with a Google search to discover the world's largest education company has had its share of problems - at least in the US.
The other urgent questions come with the letter sent to the college last year by its NSW/ACT trainees committee flagging concerns with the online format and asking what would happen should the computers say no.
The college's response was about offering reassurances.
It also uploaded a Youtube video — a college webinar from a few months back — explaining the new test format and calming fears.
At minute 21, you are told that the college had taken a "number of different contingency plans ... in case of computer failure or power outage". 
"If there is any issue, rest assured that it will be handled swiftly," the video adds.
I would suggest you watch the video yourself, but it was removed from the web this morning.
OK stuff ups happen. And the college may not be to blame for an IT meltdown. But clearly an effective Plan B was missing. And at this point some will stress that the RACP leadership has been battered by more than one controversy in recent years.
They haven't touched the wider membership as directly as Monday's issues. Some of the members don't even know about them. But they are important.
Last month, it was revealed that a college board director — Professor Paul Komesaroff — had spent $60,000 in legal fees taking the college to the Supreme Court in Victoria so he could access documents he claimed he was being denied to the point where he was unable to discharge his duties as a director.
Some of the documents requested were as basic as details of the contract of the CEO.
But others were more serious.
One batch related to formal complaints made about the running of the 2016 presidential elections and claims of irregularities.
---
---
And other documents he requested related to allegations of bullying at the college, made by staff members to the whistleblower hotline StopLine in 2016.
Professor Komesaroff won his battle for access, it seems. In November, he submitted a 100-page report filled with college paperwork that he said amounted to evidence sufficient to warrant an independent inquiry into the way the college was run.
When that demand went before the board, it went nowhere: the board met to discuss the report in December, and no independent inquiry was ordered.
It is important to state that the college strenuously denies it has a bullying culture. It also strenuously denies withholding documents from a board member, or that there were irregularities in the presidential elections two years ago.
Its position has a certain logic: it says just because allegations are made, that does not make them true.
Professor Komesaroff seems to believe that the approach common to medical practice is best - you won't find out unless you take a look. He has sent his report to the Australian Charities Commission, the watchdog that oversees the college, asking them to investigate.
---
---
Medical college governance issues aren't top of many doctors' interests.
But the difference now, as the board attempts another investigation into what went wrong on Monday, is that there is a mechanism for accountability.
Members angered by the response to Monday's events may know that presidential elections are looming again, along with elections to a handful of seats on the RACP board.
Candidates have already been nominated. There is a self-declared "reform ticket", whose core policy is an independent inquiry into the activities in recent years of both the board and college management.
The vote takes place in April. Maybe people will have moved on. Lives are busy enough.
But for those interested, there is an opportunity for voices to be heard through the ballot box.