Man develops type 1 diabetes after 2m leap
His athleticism was rewarded with destruction of pancreatic beta-cell function
A 40-year-old man has achieved the dubious honour of being the first person to develop fulminant type 1 diabetes after a leap off from a high platform.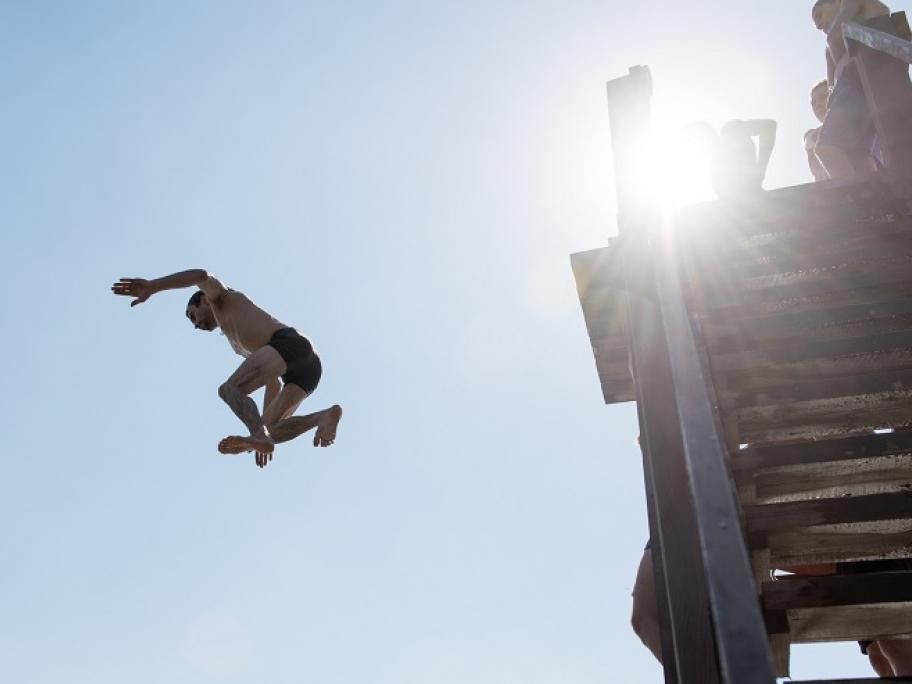 The man developed abdominal pain when he jumped from a 2m platform, according to the case study presented to the US Endocrine Society's conference in New Orleans on Sunday.
The pain reduced slightly after 30 minutes but had worsened by the following day and was accompanied by a fever of 38.5°C, reported Dr Yaning Chen (PhD) from the Sixth Medical Centre of PLA General Hospital in Beijing, China.
The man was initially treated with antibiotics in a local hospital, but the pain continued to increase and was only relieved when he lay prone.
Three days after jumping off the platform, he was diagnosed with acute pancreatitis after a CT scan showed pancreatic oedema with obvious exudation.
He was treated with somatostatin, antibiotics and PPIs.
However, six days after the leap, an obvious thirst appeared, and the following day he required insulin after testing revealed a fasting blood glucose of 25.7mmol/L and HbA1c of 38.7mmol/mol (5.7%).
Nearly two weeks later, he was taken off the statin and PPIs, and the abdominal pain resolved.
Some three weeks after his leap, he was admitted to Dr Chen's hospital with a serum glucose level of 15.2mmol/L, an HbA1c level of 50.8mmol/mol (6.8%) and a BMI of 21 (weight 59.5kg).
Further testing revealed the man had a genetic susceptibility to fulminant type 1 diabetes, which is characterised by complete destruction of the pancreatic beta-cell function.
The patient was discharged after his blood glucose was controlled with insulin glargine and aspart.
Fulminant type 1 diabetes is known to be associated with a genetic predisposition, viral infection, autoimmunity and pregnancy, the authors reported.
"This is the first case of fulminant type 1 diabetes caused by jumping down from a high place," Dr Chen said.