MBS rebates for March: The Quick Guide
A handy guide to the most important MBS items for general practice
Australian Doctor's updated MBS Quick Guide for March is now available, with in-practice billing needs for some of the most commonly used GP attendance items.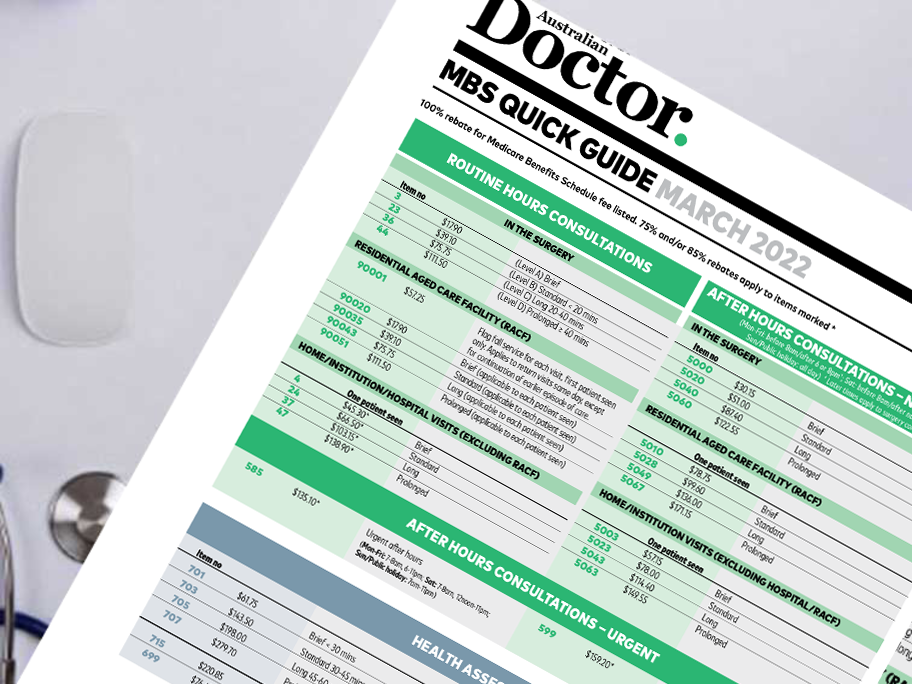 One key change for this month is an increase in the schedule fee for IUD insertion.
Updated COVID-19 MBS items including vaccine services are available on a separate PDF via the link below.
Download, print off and pin to your wall for up-to-date info at a glance.