Meet the doctor giving scrubs a fashion makeover
This fitted, granite number will set you back $200.
Tired of drab hospital-issue workwear, a paediatrician in the US has launched her own line of stylish scrubs.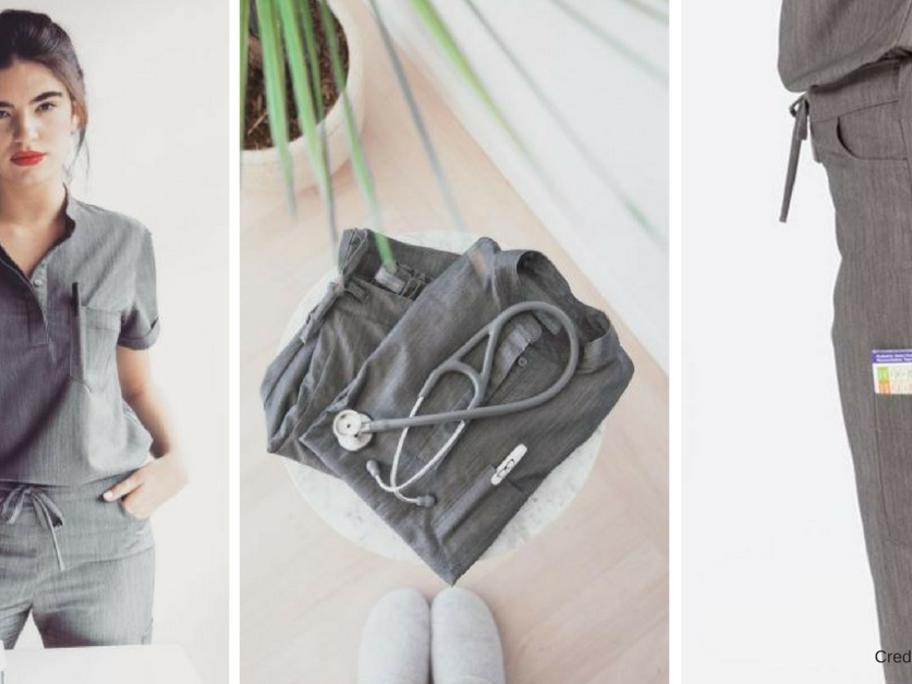 Dr Olga Lemberg says she decided to breathe new life into the shapeless standard-issue scrubs after repeatedly being mistaken for a medical assistant or nurse, as they wear all the same scrubs. The result is her own brand of chic hospital-wear, Fabled.
"I have a lot of colleagues that are young women like