New protocol cuts BP measurement time to six minutes
It closely matches results from ambulatory monitoring
A simple new protocol allows GPs to measure blood pressure in six minutes with results as accurate as those from ambulatory BP monitoring, researchers say.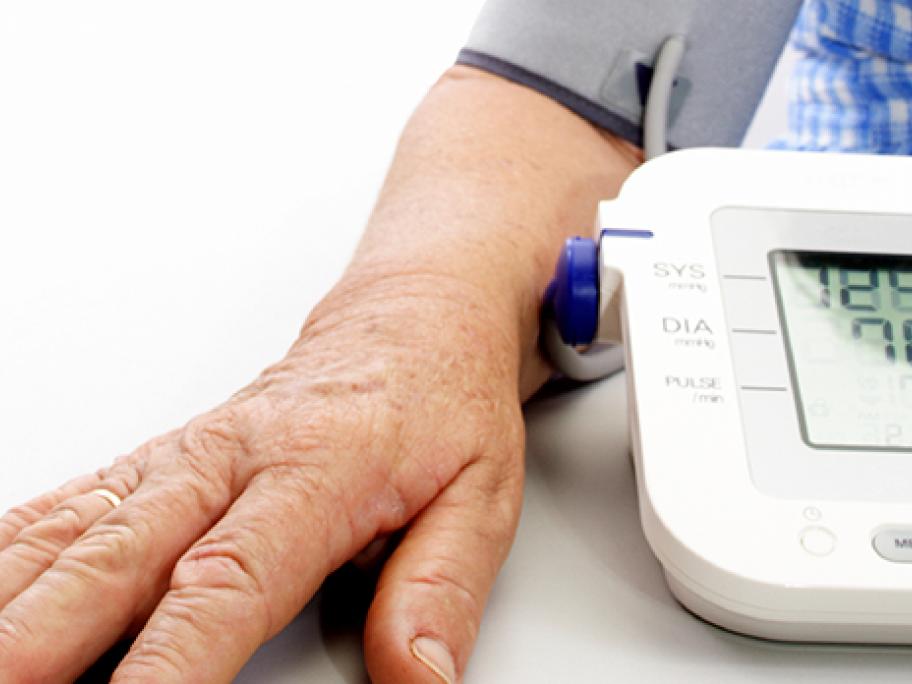 Automated office BP readings taken in a quiet room avoid white coat hypertension and closely match the gold standard of BP measurement, according to a study from the Menzies Institute for Medical Research in Hobart.
In a trial involving almost 200 hypertensive patients, researchers found that the second and third of eight automated office BP readings taken over a 15-minute period most closely correlated with daytime ambulatory BP.
These automated BP results were 18mmHg lower for systolic BP and 4mmHg lower for diastolic BP, compared with readings taken by a GP.
The researchers said their two-readings protocol was more feasible than previous ones that required up to eight automated BP readings over 30 minutes.
"Now we know we can do it in as few as two recordings over a six-minute period, which will make it much more practical in general practice, said co-author Professor Mark Nelson, chair of the discipline of general practice at the University of Tasmania.
"It's easily implementable. The only thing standing in the way of it in routine practice is whether you've got a quiet room somewhere," he said.
"[A waiting room is] not ideal, but at least under those circumstances, they're not in the presence of a doctor, because it's the doctor that drives the white-coat effect," he said.
The protocol required no special equipment and patients could be put on the recorder for a few minutes before their scheduled visit, he said.
"The common device you'll find is Omron HEM 907 ... you can use them as manual but you can put them on to a multiple readings setting with a delayed timer and leave a patient unobserved," said Professor Nelson.
Read the full study here