New tool reveals cancer risk by suburb
Country areas have higher levels of disease than cities
Patients will be able to look up a suburb-by-suburb account of 20 different cancers in Australia using a new tool launched this week.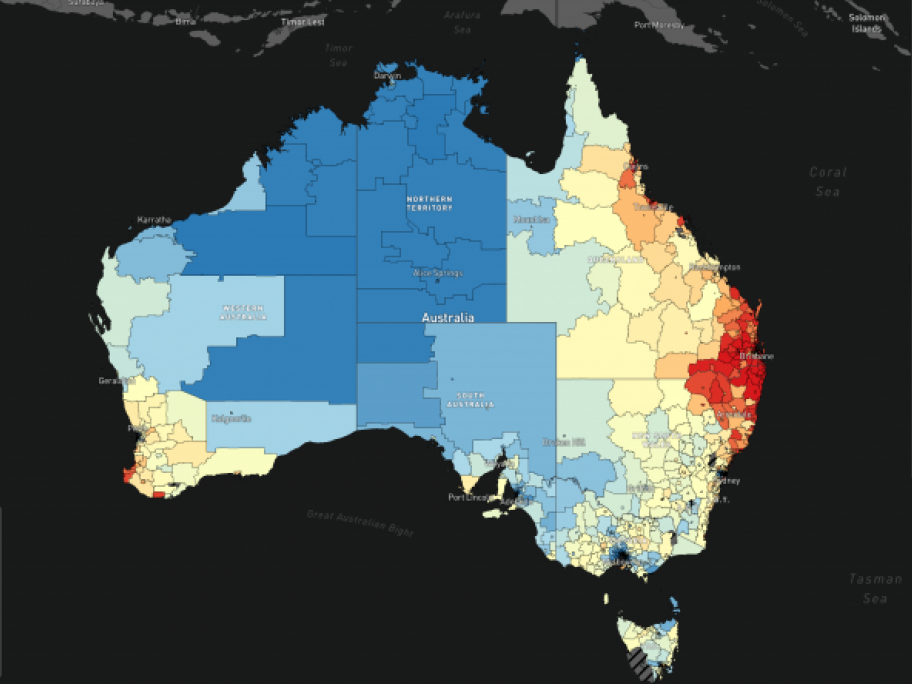 In what researchers describe as a "world-leading project", the Australian Cancer Atlas maps out incidence and survival rates of the most common cancers, including lung, breast and bowel cancer, based on geographical areas.
Led by researchers from Cancer Council Queensland, Queensland University of Technology and FrontierSI, the atlas is designed to give policy-makers a better understanding of geographic disparities across the country.
Cancer Council Queensland head of research Professor Joanne Aitken said the digital atlas highlighted which geographical areas had cancer rates below or above the national average. 
"Australians can filter down to look at the impact of various types of cancer in the region where they live, to understand cancer patterns across the country. However, it's important to remember that local cancer trends won't necessarily reflect your own cancer risk," Professor Aitken said.
"Cancer rates vary across geographic regions depending on things like the age of local residents, participation in screening programs and trends in terms of cancer risk behaviours."
Cancer Council Queensland senior research fellow Professor Peter Baade said excess death rates for many cancers continued to be higher in rural and remote areas of the country.
"There is still a long way to go to understand the reasons for all the geographic disparities but the atlas is designed to motivate and accelerate the pace of targeted research in areas that need it the most," he said.
Estimates were calculated using data from each of the Australian state and territory Cancer Council registries.
---
More information: Australian Cancer Atlas