The notion of the six-minute consult is absurd
The experience of a GP should be taken into account in the same way as it is with a professor in a public hospital, or a specialist in the community.

I cannot understand why the time factor is only attached to a GP consultation and not for specialists and professors in public hospitals.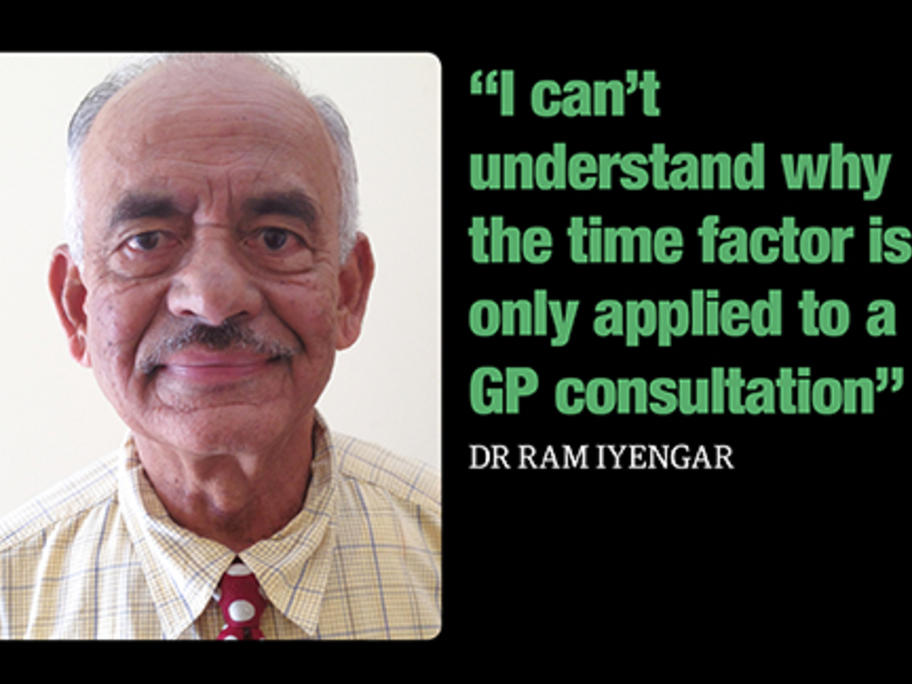 There are instances where 30–40 patients are seen in outpatient clinics and specialists' surgeries in under two hours and they are billed at the rate of 'consultation'.
In most cases, they are charged above AMA