Now men can get a testes exam without all that awkward eye contact
Kiwis invent world's first 'auto ball-checker' for the shy male patient
There's now a way around that awkward testicular cancer check for self-conscious male patients.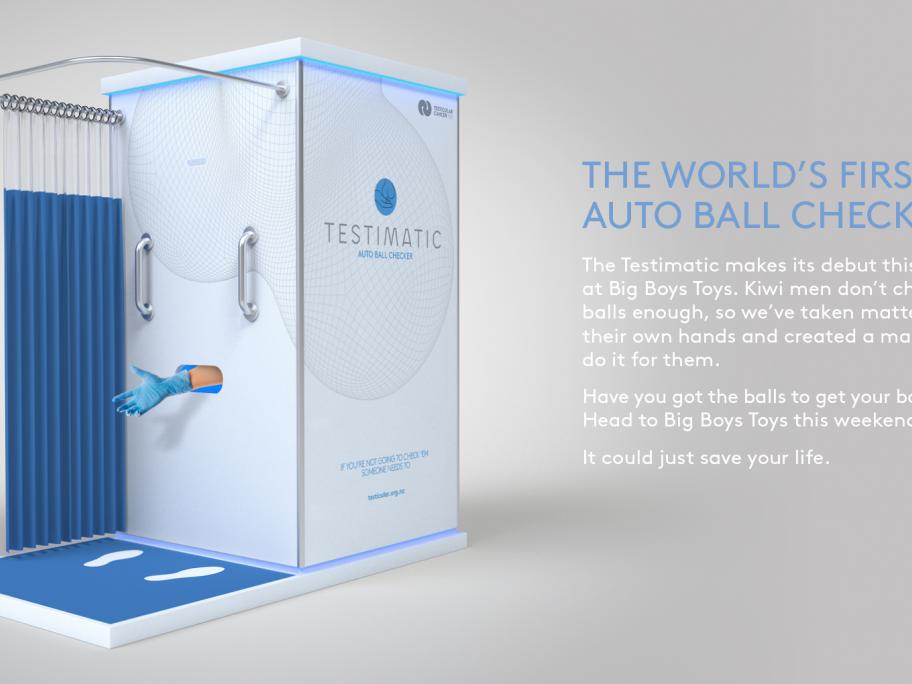 The world-first Testimatic Auto Ball Checker, an ingenious invention from the charity Testicular Cancer NZ, enables men to have a testicle examination without an embarrassing face-to-face pants-dropping consultation.
Here's how it works in a nutshell: the Testimatic is a booth that allows a doctor to sit gloved and ready on one side.
A male candidate then steps in the other side, pulling a curtain around for privacy and&nbsp