Olanzapine a potential antiemetic during chemo
The principal adverse effect appears to be tiredness, say researchers
Oral olanzapine possibly helps reduce nausea and vomiting in patients undergoing chemotherapy, but the optimal dose remains unclear, according to a  Cochrane review.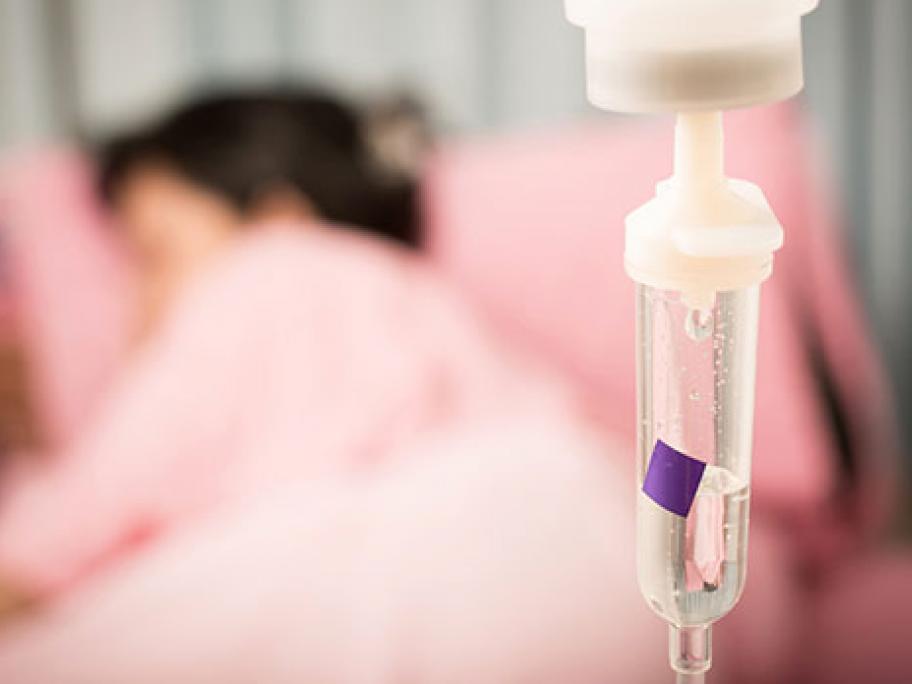 "Large, high‐quality RCTs, with patient-centred outcomes, are needed to establish the optimal regimen of olanzapine that achieves the greatest antiemetic effect with the least adverse events, particularly somnolence," said co-author and specialist trainee physician in palliative medicine Dr Anna Sutherland, of Katherine House Hospice in Banbury, UK.
The first case studies suggesting an antiemetic benefit for olanzapine, an atypical antipsychotic, were published in the early 2000s.
"The recent rapidly growing body of evidence had been assessed in several independent meta-analyses, but there was no review on the topic within the Cochrane Library," Dr Sutherland said. "I was really interested by the way the trials were driven by clinician curiosity, not pharmaceutical companies, and wondered why."
In their review, Dr Sutherland and her colleagues analysed 14 randomised controlled trials from low-, middle- and high-income countries, 13 of which tested olanzapine for chemotherapy-induced nausea and vomiting.
In 12 trials, patients received oral olanzapine while on highly emetogenic or moderately emetogenic regimens. One trial was in patients undergoing chemoradiotherapy and one evaluated olanzapine for palliation.
Based on moderate-quality evidence, the authors concluded that olanzapine probably doubles the likelihood of not being nauseous or vomiting during a chemotherapy cycle from 25% to 50%, with a number needed to treat for additional benefit of five.
Adverse events may be increased with olanzapine, based on low-quality evidence, the authors state, and there is moderate-quality evidence that the drug significantly increases somnolence and fatigue compared with no treatment or a placebo.
"The principle adverse effect appears to be tiredness," Dr Sutherland said. "We don't yet know what the lowest effective anti-emetic dose is and whether lower doses mean less sleepiness. Trials are ongoing to answer the 'how low can we go' question."
Olanzapine should not be injected, the researcher warned. "All our data is from oral NOT parenteral administration. There are reports of profound cardiovascular and respiratory depression, particularly care must be taken to avoid co-administration with benzodiazepines."
Physicians should check blood sugar in patients prescribed olanzapine, especially if they have diabetes, Dr Sutherland added.
"Intriguingly there are suggestions in the data that olanzapine has an effect on more cancer-related symptoms than just nausea and vomiting. These include anorexia, anxiety and depression, but were beyond the scope of this review," she said. "Separate reviews are warranted to assess if olanzapine is effective and tolerated when it is used to promote weight gain, ease anxiety and treat depression."
---
More information: Cochrane Database Systematic Reviews, 24 September 2018