One amputation every two hours: wake-up call for diabetic foot disease
Mortality rate worse than many cancers, researchers say
People are losing their lives and limbs — at the rate of one amputation every two hours — because of inaction over diabetic foot disease, researchers say.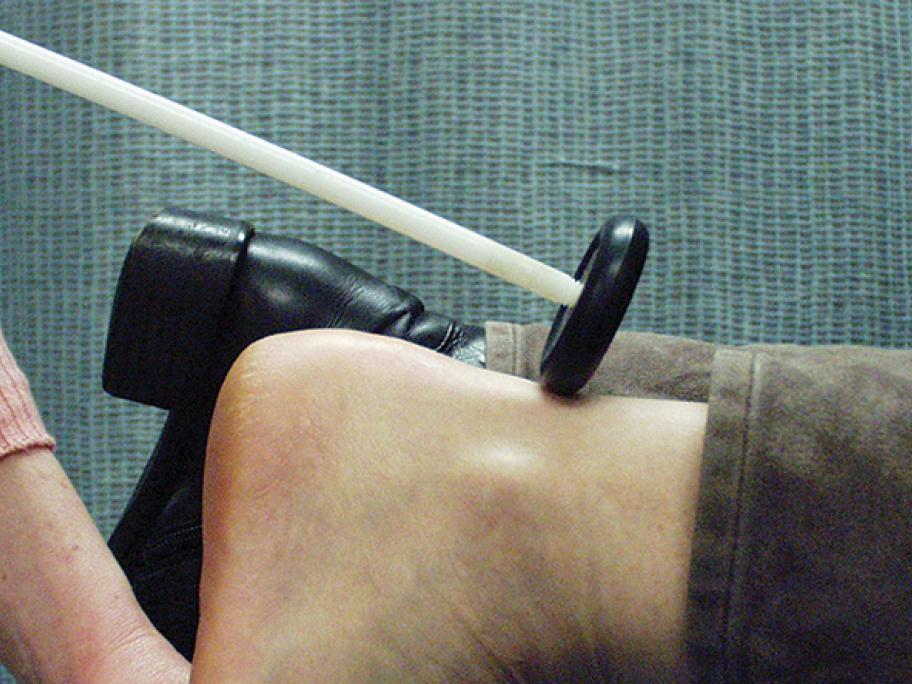 Photo: RPAH Diabetes Centre High Risk Foot Service.
The condition may well be Australia's "least known major health problem", with mortality rates higher than cancer, they write in the Medical Journal of Australia.
They call on key health bodies to act and invest in the actions outlined in a strategy released last year, which contains key recommendations to reduce the number of amputations.
"We call on Australian health professionals, researchers and government to finally act on one of our least known major health problems," write the authors, including endocrinologist Associate Professor Paul Wraight of the University of Melbourne and the Royal Melbourne Hospital.
Dr Wraight is co-chair of Diabetic Foot Australia, a not-for-profit started in 2016 to tackle the disease.
"Investment in this plan should ensure not only a significant financial return on investment to the health budget, but more importantly save the limbs and lives of Australians," the authors write.
Here's why it's time for health and government bodies to act, they argue:
Diabetic foot disease claims a limb in Australia every two hours, according to 2012 estimates.
The condition is among the top 20 reasons people are hospitalised and the leading cause of amputation.
Australia has the second-highest diabetes-related amputation rate of OECD nations, attributed partly to a lack of co-ordinated diabetic foot services.
This contrasts with European nations — including the UK, Belgium and the Netherlands — which have among the lowest rates of amputations, due in part to their co-ordinated national system of accredited diabetic foot disease services.
Many of the recommendations outlined in last year's strategy were repeated from earlier documents, indicating a "national failure to act".
Diabetic foot disease is also overwhelmingly neglected by research dollars, being responsible for one-third of all diabetes-related costs yet receiving less than 0.2% of diabetes-related research funding.
---
More information: MJA 2018; online.