One little jab, and flu vaccination season kicks off
Flu vaccines have started arriving in GP clinics across the nation, signalling the start of flu vaccination season.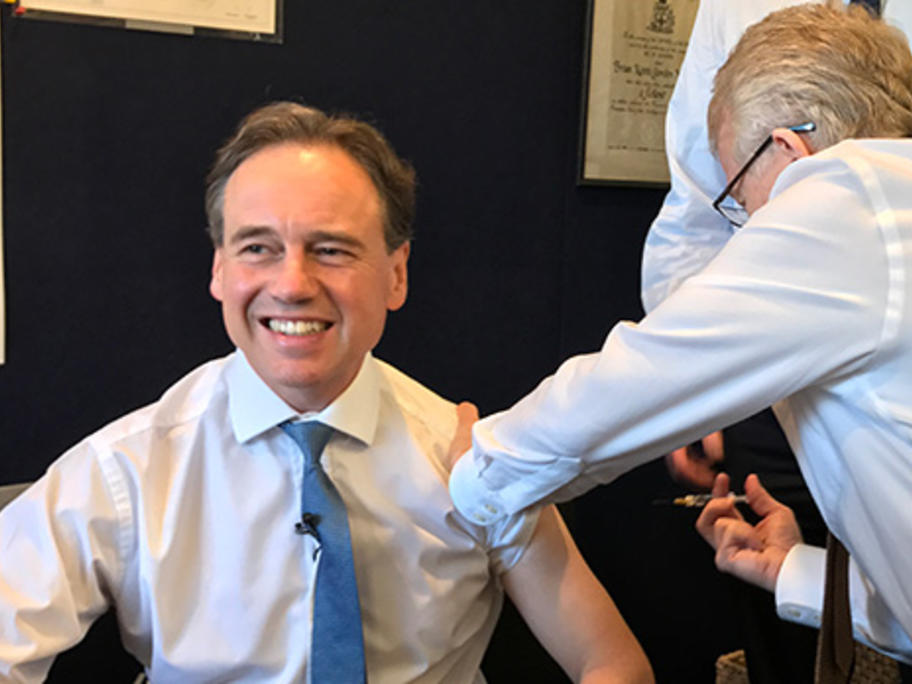 Health Minister Greg Hunt launched the national influenza vaccine program on Thursday at a clinic in northern Sydney, where he received a jab from Dr Brian Morton, Chair of the AMA Council of General Practice.
Speaking at the launch, Chief Medical Officer Brendan Murphy said the key aim is to improve uptake among at-risk people, two-thirds of whom have gone unvaccinated in recent years.
He specifically encouraged pregnant women, a group with &quot