Only 1 in 3 Australians have planned end-of-life care
Concern people will be left vulnerable and without a voice
Just one in three older Australians have an advance care directive (ACD), with the uptake of future care planning especially low in general practices, a study of health records shows.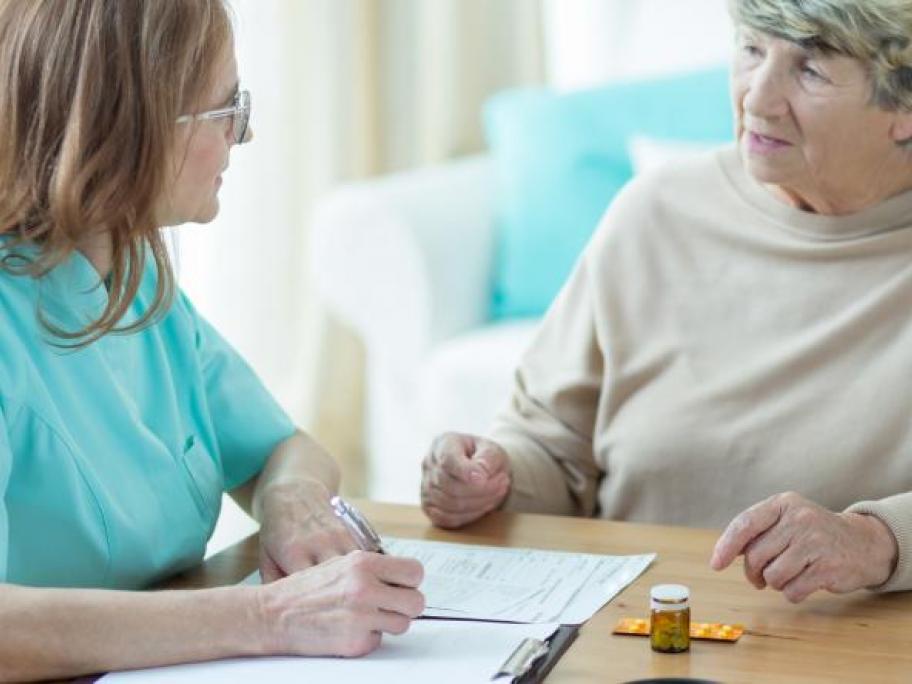 About 30% of patients aged over 65 have an ACD included in their health records, in the study of data from 51 Australian hospitals, aged care facilities and GP clinics, across six states and territories.
Patients most likely to have an ACD were those in residential care, where almost half had a completed document on file, compared with 16% in hospitals and just 3% of the records from general practices.
It was "concerning" that most older Australians were not taking control of their future healthcare, given the ageing population, said lead author Dr Karen Detering, medical director of the federal government's Advance Care Planning Australia.
"Without a plan, older people may be left vulnerable and potentially without a voice. And far too often loved ones are left to blindly make decisions under the worst circumstances," she said.
The study authors found another 20% of patients had some form of documentation to show some advance care planning, suggesting about half of the participants had set down views about their future care.
In the study in the BMJ Open, researchers examined the records of 503 people attending general practices, 574 admitted to hospitals and 1208 people in residential care facilities.
While GPs are well placed to help older patients complete ACDs because of the longstanding and trusting nature of their relationships, the authors pointed out that time and remuneration were limiting factors.
"The lower prevalence in hospitals and very low prevalence in general practices suggests that further efforts are needed to increase uptake of advanced care planning in these settings, and to understand barriers to this occurring," the authors wrote.
"Advanced care planning conversations require time and effort, and in most circumstances, cannot be completed on a single visit."
They suggested that increasing advanced care planning in general practice could be supported by including planning in routine health assessments, encouraging a multidisciplinary approach and using funds for regular consultations to cover the time required.
---
More information: BMJ Open 2019.