Pee for prostate a winner
Leading banner group Chemist Warehouse is celebrating the success of its recent men's health initiative.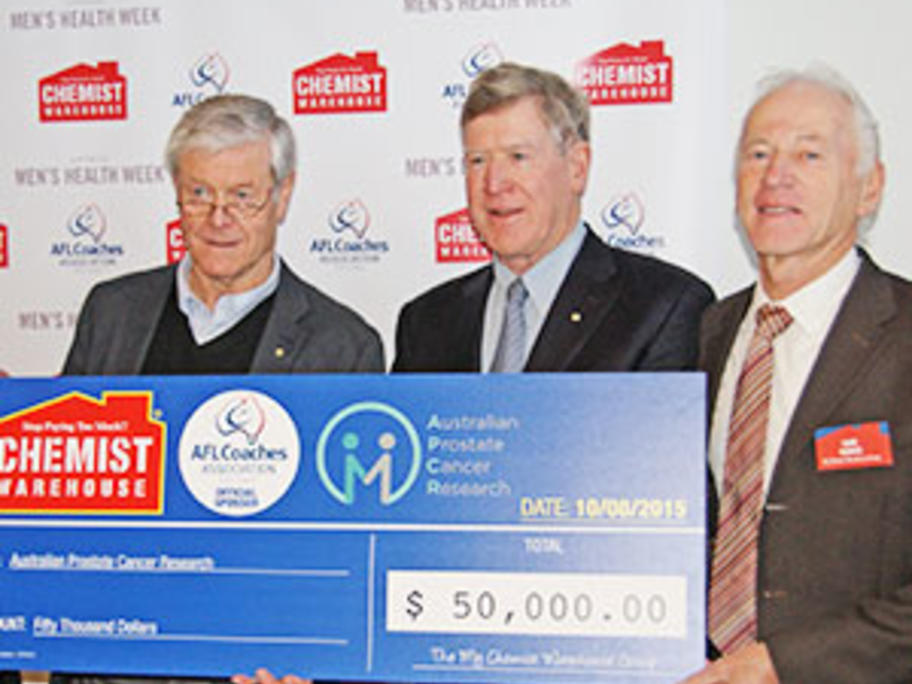 The discount giant has donated $50,000 to the Australian Prostate Cancer Research Centre (APCR) following a successful 'Pee for Prostate Challenge'.
The money will go towards a new Prostate Cancer Centre in North Melbourne, offering free general health and prostate checks for every Aussie male.
The 'Pee for Prostate' campaign was proudly supported by the AFL Coaches Association, with AFLCA CEO, Mark Brayshaw in attendance alongside