Pertussis vaccine at birth is safe, say Aussie researchers
Newborn dose 'significantly narrows the immunity gap
A pertussis-only vaccine given at birth is immunogenic and safe, according to results of a large randomised Australian trial.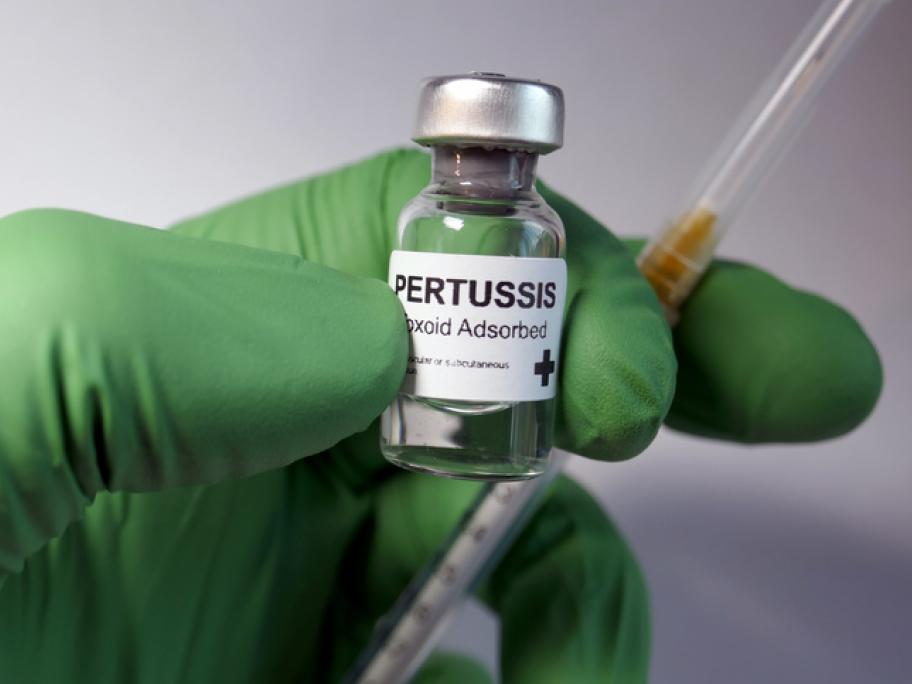 Dr Nicholas Wood, from the National Centre for Immunisation Research and Surveillance of Vaccine Preventable Diseases in NSW, and colleagues assessed the immunogenicity and safety of a monovalent acellular pertussis vaccination at birth in 440 healthy term infants.
By random assignment, 221 received a dose of acellular pertussis vaccine within five days of birth followed by the routine vaccination schedule and 219 received the routine vaccination schedule alone.
They also had higher pertussis antibodies (pertussis toxin, pertactin, and filamentous hemagglutinin) at six weeks of age, regardless of whether the mother had received the tetanus, diphtheria and pertussis vaccine (dTpa) within five years of delivery, the researchers report.
"These results indicate that a birth dose of [acellular pertussis] vaccine is immunogenic in newborns and significantly narrows the immunity gap between birth and 14 days after receipt of diphtheria and tetanus toxoids and [acellular pertussis] vaccine (dTpa) at 6 or 8 weeks of age, marking the critical period when infants are most vulnerable to severe pertussis infection," they write in JAMA Pediatrics.
"These results confirm and expand on those from three earlier small studies that have examined the administration of the [pertussis] vaccine at birth."
While administering monovalent pertussis vaccine at birth was safe and well tolerated, it was associated with non-significant reductions in antibody responses to some concomitantly administered antigens, "but the clinical effect of these modest levels of interference was likely not great", according to an accompanying editorial.
"Practically, if the [pertussis] vaccine were universally available, it could be administered within the existing hepatitis B vaccine program at birth," Dr Kathyrn Edwards from Vanderbilt University School of Medicine and Monroe Carell Jr Children's Hospital, in Nashville, Tennessee, noted in the editorial.
"Acellular pertussis vaccination at birth could have a role in countries in which [pertussis] exists and maternal immunisation programs do not. However, at this time it appears to have taken a back seat to the maternal immunisation approach."
The study had no commercial funding and the authors have disclosed no conflicts of interest.
---
More information: