Pharmacies and customers dig deep for bushfire communities
Chemist Warehouse is leading the charge, with more than $1 million raised so far
Community pharmacies, customers and wholesalers are digging deep to help pharmacy teams and communities in areas affected by bushfires.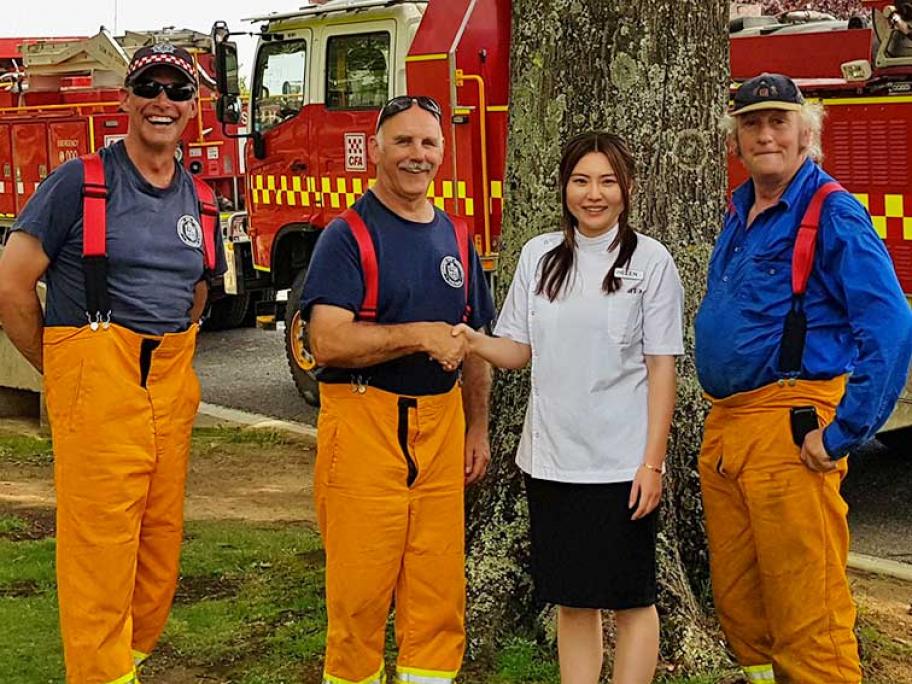 Helen Feng, owner of the Alliance Pharmacy, Tallangatta, and local CFA crew.
Chemist Warehouse is leading the charge, donating $300,000 to Salvation Army Bushfire Relief and raising more than $650,000 from customers, as of Friday.