Pharmacist named national young businesswoman of the year
ACT pharmacist Elise Apolloni has won the 2017 Telstra Young Businesswoman of the Year Award.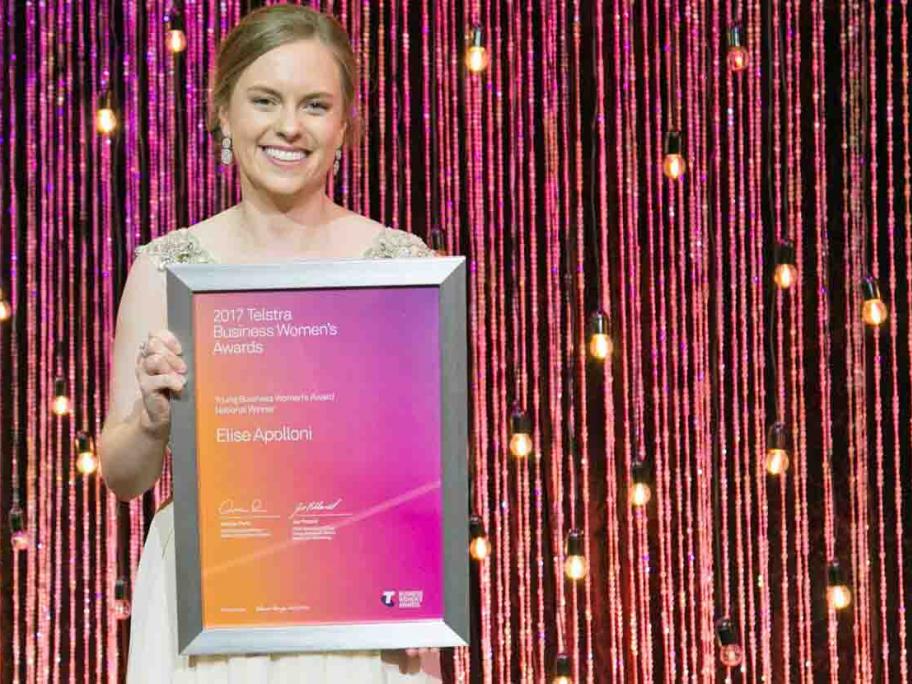 The win caps off a stellar year for the 29 year-old, the managing partner of Capital Chemist Wanniassa.
In October she won the ACT Telstra Young Businesswoman of the Year and Entrepreneur awards for her passion for leveraging the health expertise of pharmacists.
At first, Ms Apolloni didn't realise she had won as another finalist had the same first name.
"I was really very shocked when I heard my surname," she says. "I am extremely excited."
Ms Apolloni sees the award as a great opportunity for both herself and the profession. She'll receive mentoring with women business leaders as well as networking opportunities.
"For pharmacy I think it's going to put a spotlight on us."
"I'll have a lot louder voice than I had before and hopefully I can use that voice to raise the profile of what pharmacists do every day."