Pharmacist pedal pals with PM for charity
A senior figure in community pharmacy has participated in the annual Pollie Pedal, cycling alongside political leaders in NSW to raise money for charity.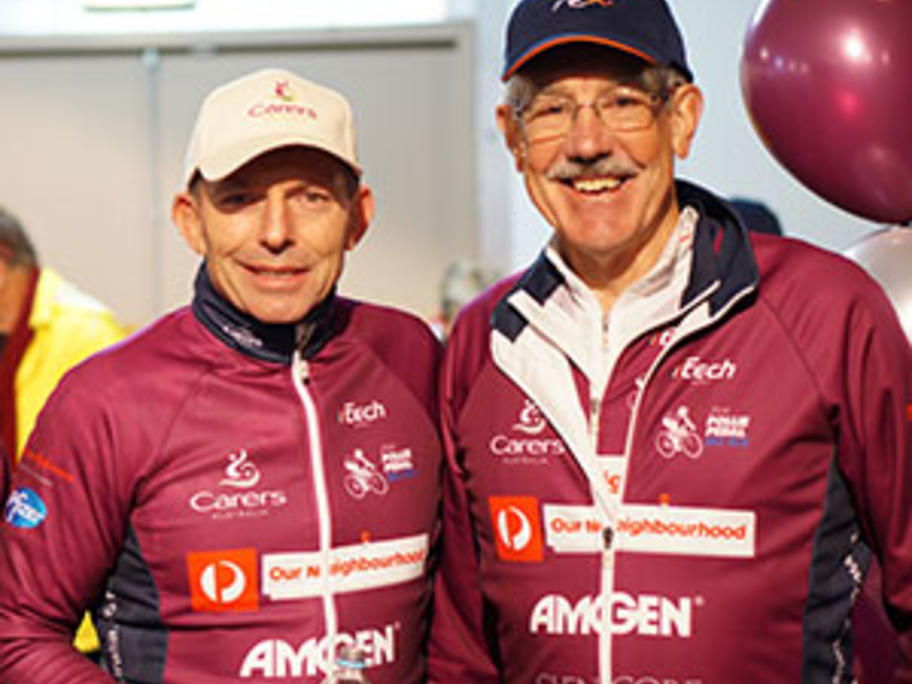 Former Victorian Guild president Bill Scott took part in the event, travelling over 1,000km between 10 and 17 August, from Moree in northern NSW to Penrith in western Sydney.
During the charity bike ride, Mr Scott kept pace with politicians and other fundraisers, finishing in the group of nine with Prime Minister Tony Abbott (pictured with Mr Scott).
Carers Australia was the chief