Pharmacist prescribes 'anti-monster' spray
Let nobody tell you that pharmacists aren't creative.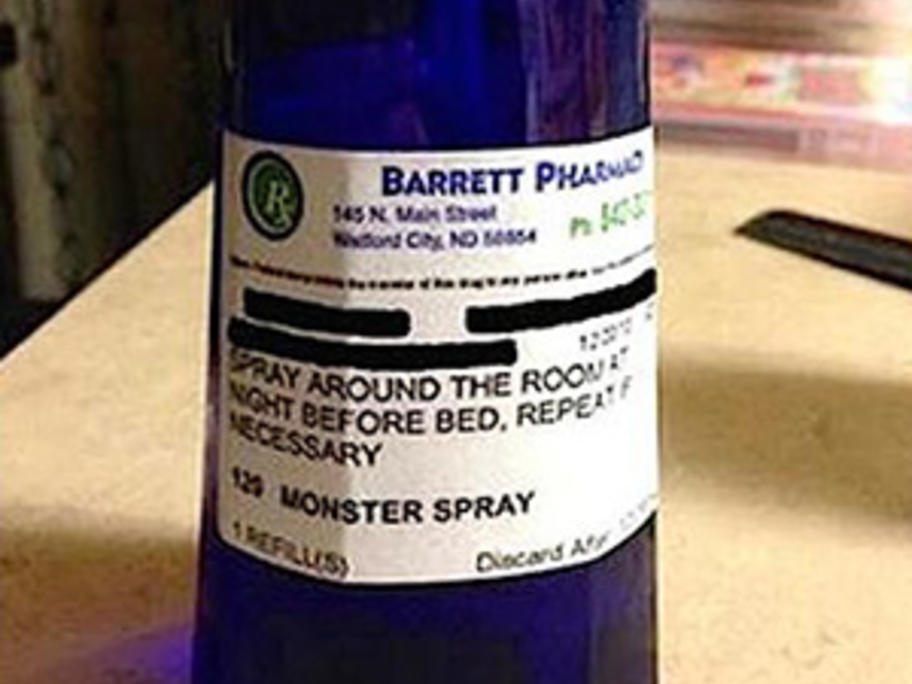 North Dakota pharmacist Jeff Dodds has shown his creative customer care side, when he prescribed a bottle of 'anti-monster' spray for a 6-year-old girl who was experiencing sleep issues.
Mr Dodds, from Barrett Pharmacy & Variety in Watford City, issued a bottle of the spray to the child, who was a family friend of one of the employees.
A photograph of the bottle, which has been doing the rounds on various social media websites, shows a label with the instructions, "Spray around