Pharmacy takes revenge against condom thieves - Picture
Witty words on a sign give two men their comeuppance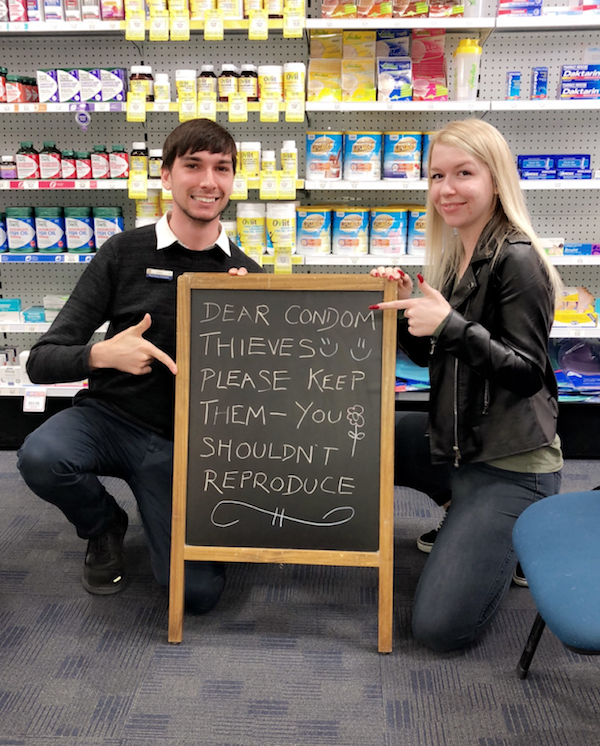 When two men swiped a packet of condoms from Veronica Nou's pharmacy, she decided it was not worth chasing them down or contacting the police.
Instead the Sydney pharmacist and her team came up with a different way to give the thieves their comeuppance.
Soon after the theft, this tongue-in-cheek message was displayed on a board in the Morris Care and Advice pharmacy in Oxley Park: "Dear condom thieves. Please keep them — you shouldn't reproduce."
Ms Nou says the latex-loving thieves were just two average men in their 30s.
When they declined help, she thought nothing of it given most people don't like you to "hover" when they are checking condoms and lube, she says.