'Pharmacy Under Threat' petition presented to Parliament
More than 1.2 million Australians have expressed their support for their local pharmacy through the largest petition ever tabled in the House of Representatives.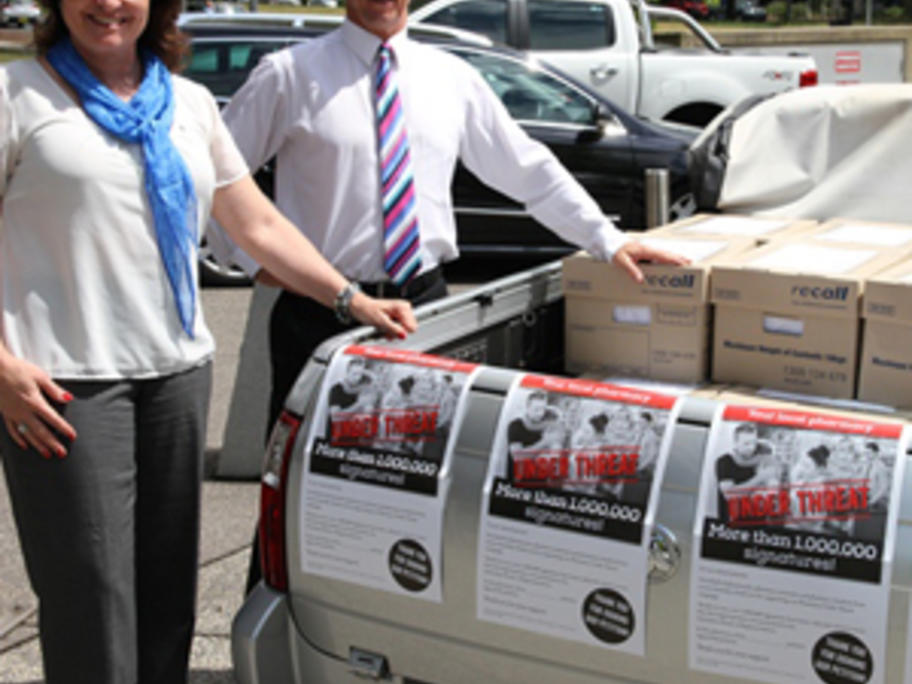 The petition is the largest number of signatures ever presented to the Australian House of Representatives. At 1,210,471 signatures it smashed the record by more than 400,000 signatures. The previous record holders were - a petition on beer prices lodged in 2000 (792,985 signatures), followed by a 1993 petition calling for greater healthcare funding (approximately 500,000 signatures).