Polite bandit robs same pharmacy twice
A polite knife-wielding bandit apologised as he stole cash from a Perth pharmacy, then went back a week later to do it again.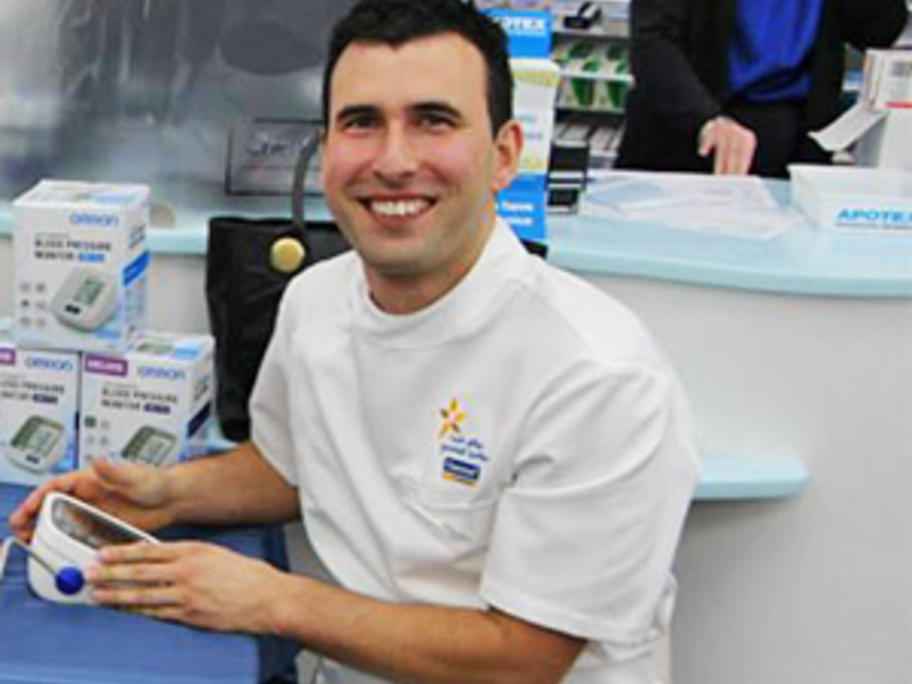 Police believe the same man is behind two mid-morning armed robberies of the Harvest Lakes Chemmart Pharmacy on September 4 and 12.
In both incidents it is alleged a man entered the pharmacy around 11am and threatened staff with a knife, demanding cash and leaving once it was handed over.
Pharmacy owner Luke Edmunds (pictured) said