POSTER: Tell your patients the extra fees are Govt's fault
Ahead of Monday's level B rebate cuts Australian Doctor has produced a poster for GPs to display in their surgeries.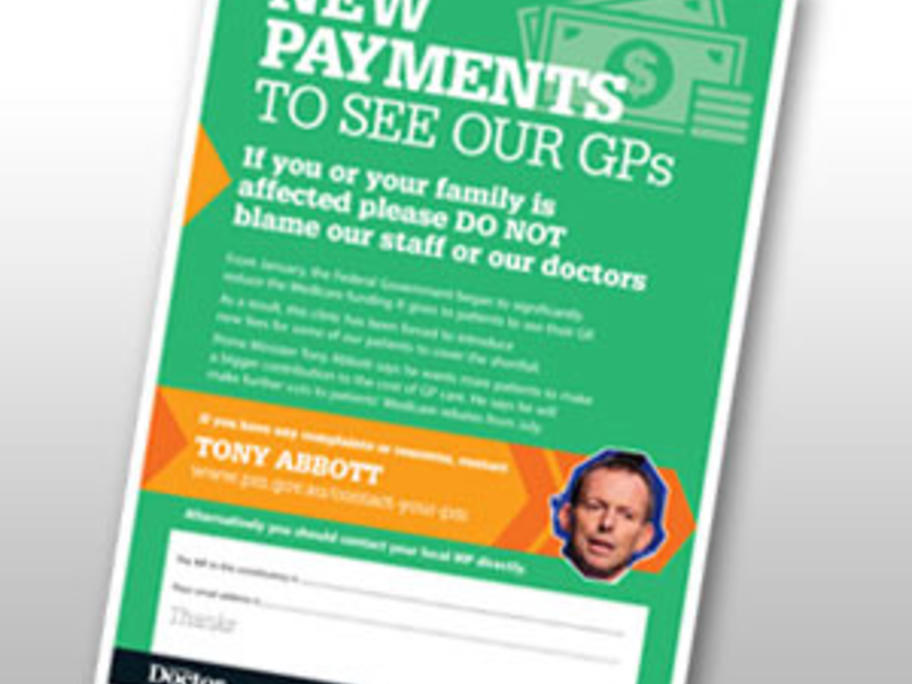 The poster calls on patients to contact Tony Abbott ot their local MP to complain about any extra fees they may be asked to pay, and not blame clinic doctors or staff.
Click below to download the poster for FREE. It's in colour so you may want to use a colour printer for full effect.
A colour copy of the poster will also be printed in Australian Doctor's print