PPI co-therapy cuts risk of anticoagulant-related upper GI bleeds
Large US study also finds some NOACs increase risk of bleed more than others
The choice of anticoagulant and PPI co-therapy may affect the risk of upper gastrointestinal (GI) tract bleeding in elderly patients, according to a large retrospective US study.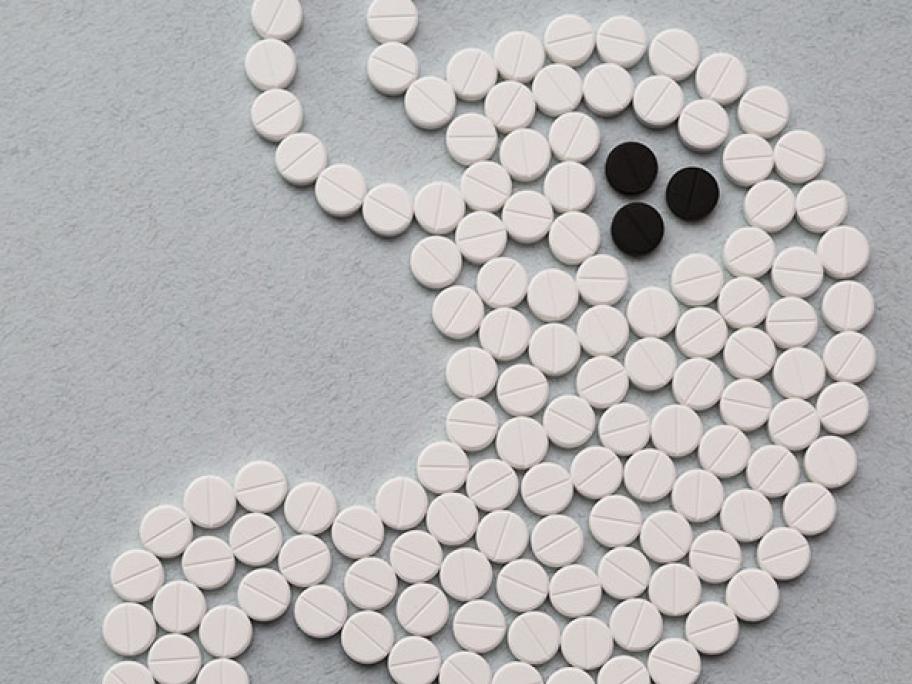 The analysis includes more than 1.6 million patients (mean age of 76) with more than 1.7 million new episodes of oral anticoagulant treatment, 75% of which for atrial fibrillation.
During more than 754,000 person-years of treatment with the novel oral anticoagulants apixaban, dabigatran, rivaroxaban and warfarin, but without PPI co-therapy, hospitalisation for upper GI bleeding was 115 per 10,000 person-years.
The incidence of hospitalisation was highest among those on rivaroxaban (144 per 10,000 person-years) and lowest for apixaban (73 per 10,000 person-years).
The finding was consistent with previous studies, said Dr Wayne Ray and colleagues, from Vanderbilt University in Tennessee.
"Because rivaroxaban is given as a single daily dose intended to maintain 24-hour therapeutic levels, the relative peak plasma concentrations are higher than those for other oral anticoagulants.
"The steep rise of the risk of bleeding associated with increased NOAC concentration may explain the elevated risk of hospitalisation for upper gastrointestinal tract bleeding," they wrote in the  Journal of the American Medical Association.
However, for all anticoagulants, the use of PPI co-therapy was associated with a significantly lower overall risk of GI bleeding (incidence rate ratio, 0.66), the authors said.
The difference was most pronounced for dabigatran, "which is consistent with the large reduction in the risk of GI bleeding" that has been observed in a recent population-based study analysing the effects of dabigatran with and without PPI co-therapy, the authors added.
This may be because dabigatran-related upper GI tract lesions are potentially the result of direct mucosal injury due to the drug's tartaric acid core and that PPIs can prevent or heal these lesions, the researchers write.
The main message for doctors was that patients with an elevated risk of upper Gl bleeds might need evaluation prior to initiating oral anticoagulant treatment, said Dr Ray.
The study has no commercial funding, and the authors declare no conflicts of interest.
---
More information: JAMA 2018