Psoriatic arthritis patients with enthesitis miss out on PBS-funded biologics
Current subsidisation eligibility is based on RA
Patients with psoriatic arthritis and enthesitis are missing the opportunity to improve their condition using biological disease-modifying anti-rheumatic drugs (bDMARDs), because of current PBS rules, a new study shows.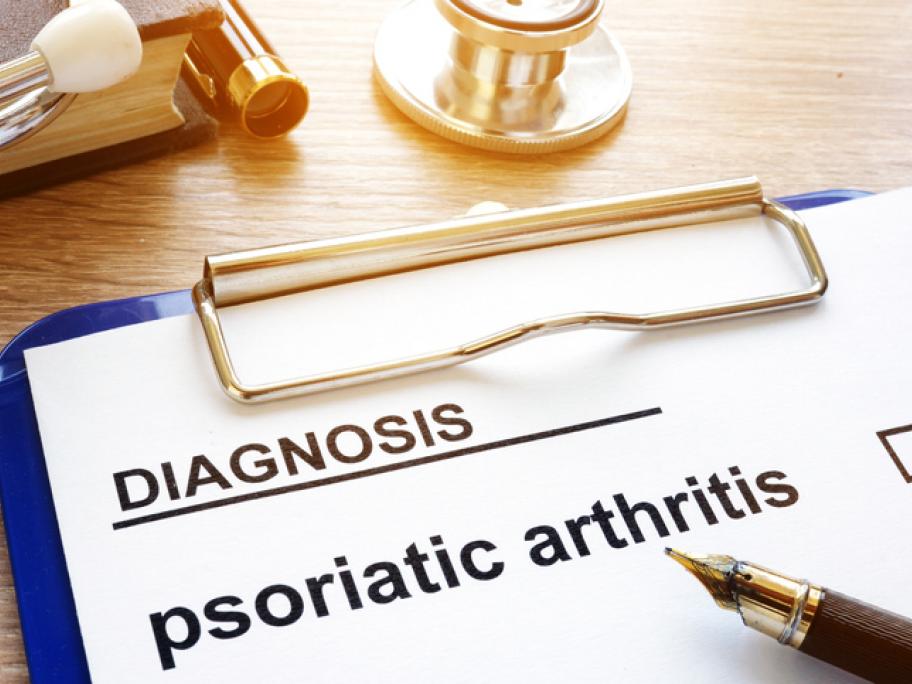 Fifty-three patients with psoriatic arthritis prescribed biologics for at least three months and presenting at the Southern Adelaide Local Health Network biologics clinic, were compared with 52 people with the disease, but not eligible for bDMARDs, recruited from two Adelaide hospital rheumatology outpatient departments.
Among 32 patients with enthesitis, 10 were on bDMARDs and 22 were not, "indicating that those not on bDMARDs were twice as likely to have any enthesitis", wrote the authors, led by rheumatologist Dr Eliza Pontifex of Flinders Medical Centre.
Identical criteria are used to decide whether a patient with psoriatic arthritis is eligible for bDMARDs as to decide eligibility for a patient with rheumatoid arthritis (RA), despite the fact that the diseases are different, the researchers wrote in the International Journal of Rheumatic Diseases.
The PBS criteria do not take enthesitis into account, they said.
"Enthesitis is generally associated with worse function and quality of life, however there is very little evidence to support the use of any therapies other than bDMARDs and apremilast for enthesitis in [psoriatic arthritis]," they added.
On the plus side, the PBS criteria did select well for patients that would achieve minimal disease activity when on biologics, the authors said.
Nearly three-quarters (73%) of those on bDMARDs achieved minimal disease activity, as defined by an international group of experts, known as GRAPPA (Group for the Assessment of Psoriasis and Psoriatic Arthritis).
In contrast, only a third of patients in the group ineligible for bDMARDs met minimal disease activity criteria.
 "There remains a high prevalence of [minimal disease activity] non-achievers in patients ineligible for bDMARD funding, and enthesitis in this population is more common. These patients currently have no access to proven treatment," they concluded.
Reference: