Real-world study offers reassurance on DOACs
And it determines which of the drugs are better than others
A major real-world study in primary care has provided initial reassurance that direct oral anticoagulants (DOACs) are a safe alternative to warfarin.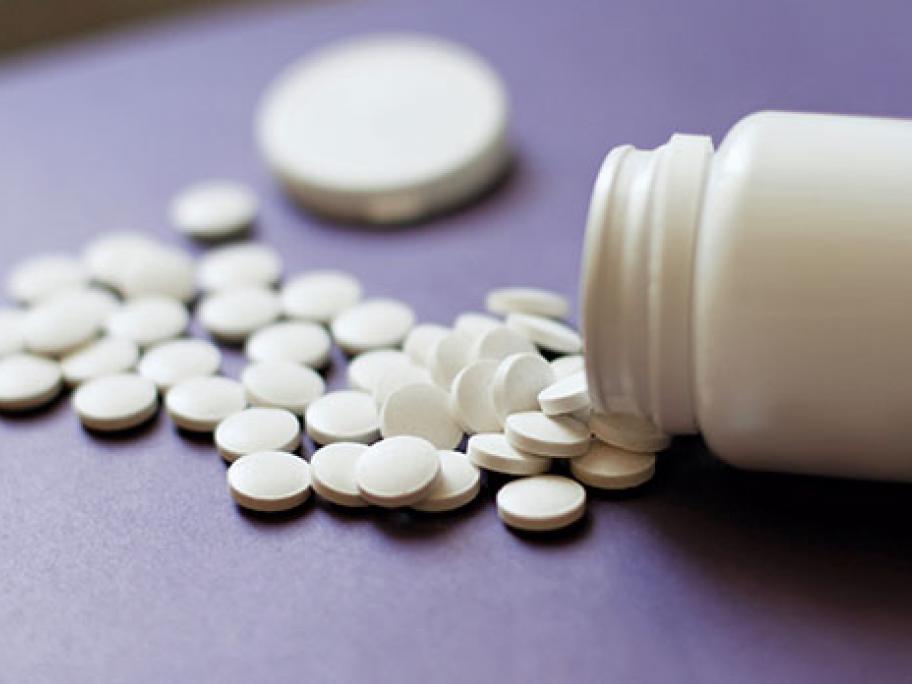 UK researchers tracked nearly 200,000 patients prescribed either warfarin, apixaban, rivaroxaban or dabigatran for an average of 3-11 months between 2011 and 2016.
Half had diagnosed AF, while, significantly, the other half were taking the drugs for other indications including to prevent venous thromboembolism or ischaemic stroke after joint replacement or fracture.
Few studies have looked at patients taking DOACs for non-AF indications.
The BMJ-published observational study found that patients on apixaban had a lower risk of major bleeds that led to hospitalisation or death, compared with those on warfarin or rivaroxaban in both the AF and non-AF groups.
Risk of intracranial bleed was lower in the AF cohort of patients taking apixaban compared with those on warfarin or rivaroxaban, while non-AF apixaban patients were at lower risk of gastrointestinal bleeds.
Furthermore, intracranial bleeding risk was lower in non-AF patients prescribed rivaroxaban and AF patients taking dabigatran compared with the respective patient groups being treated with warfarin.
"Overall apixaban was found to be the safest drug, with reduced risks of major, intracranial and gastrointestinal bleeding compared with warfarin," the authors from Nottingham University concluded.
Professor Sepehr Shakib, former chair of the SA Committee within the state's public hospital system, agreed apixaban was the DOAC of choice.
"I can't see any reason for choosing any of the other [DOACS] really."
But it wasn't the right choice for all patients, he added: "With DOACs you don't have to miss a lot of tablets to run into problems in terms of non-compliance."
"If you are concerned about a patient not taking their medicines regularly they should be on warfarin for long-term AF. You do the blood test and you know straight away whether they are taking it or not," he advised.
In the UK study, patients on rivaroxaban or low-dose apixaban had a higher all-cause mortality rate than those on warfarin, the results showed.
Professor Libby Roughead, research professor at the University of South Australia School of Pharmacy and Medical Sciences, said that the mortality rate finding did not fit with the authors' conclusion that apixaban was 'the safest drug'.
Aspirin use had differed between patients on the four drugs, which could have confounded the mortality rate results, she said.
The authors agreed the finding needed further investigation, saying it might reflect "the closer monitoring of patients undergoing treatment with warfarin".
A spokesperson for Bayer – makers of rivaroxaban (Xarelto) – said the study's outcomes were "inconsistent with the large body of evidence for Xarelto".
It said the recently published XANTUS pooled analysis study had confirmed low rates of stroke and major bleeding with rivaroxaban in more than 11,100 AF patients from nearly 50 countries in routine clinical practice.
Boehringer Ingelheim, which makes dabigatran (Pradaxa), said the BMJ results should be interpreted with caution, stressing that only 7700 of the 200,000 patients in the observational study were prescribed dabigatran.
Meanwhile, Bristol-Meyers Squibb and Pfizer, manufacturers of apixaban (Eliquis), also stressed the study was observational and that no head-to-head randomised controlled trials of the three DOACs had been conducted.
Professor Shakib said he had no conflicts of interest with any of the pharmaceutical companies involved.
---
Read the study here